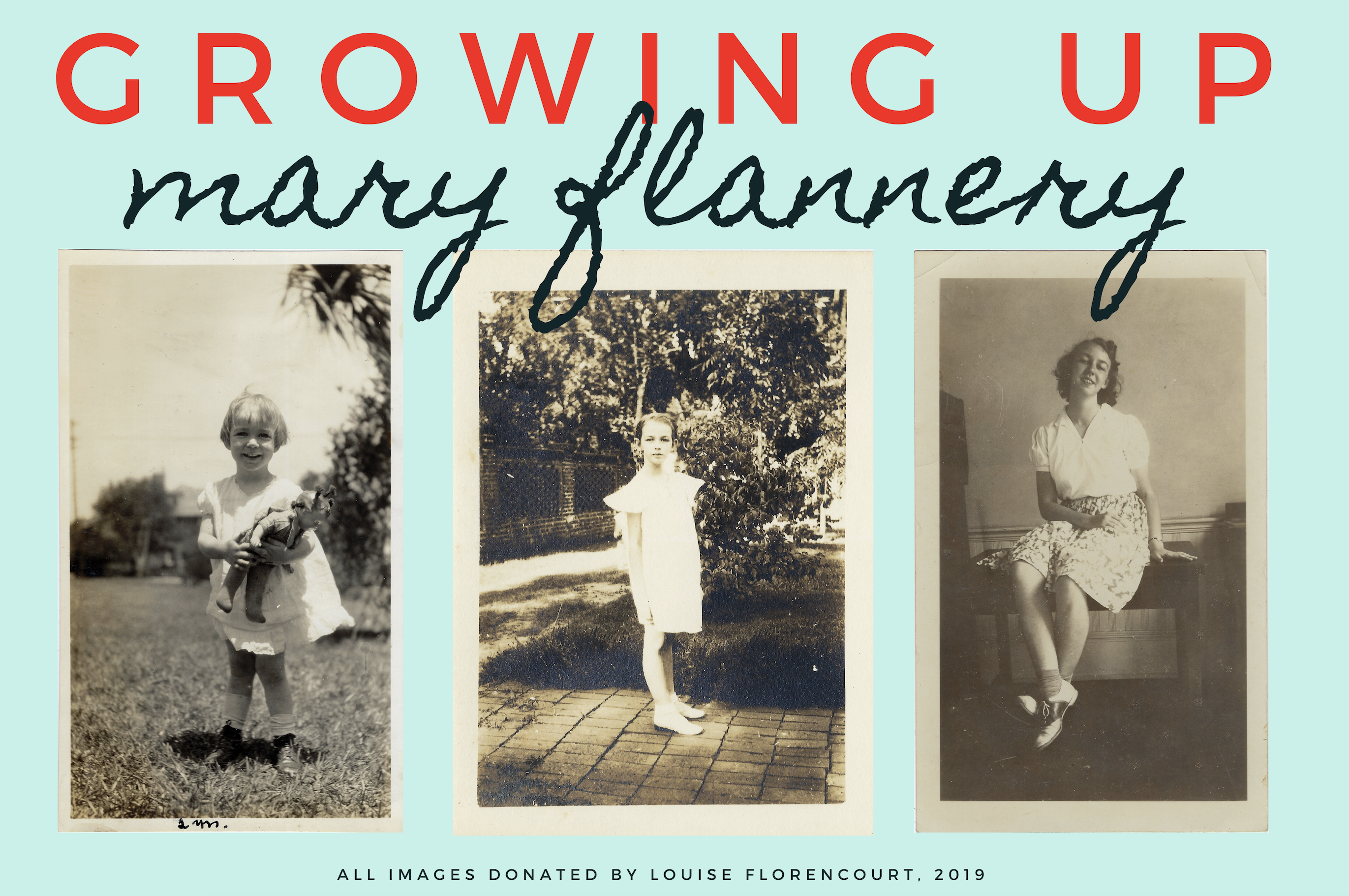 March 13-June 14, 2020
In 2019, through a generous donation by Louise Florencourt of O'Connor family photos, we added to the collection nearly 600 images. The photo exhibit includes over fifty images; celebrates the childhood, youth, and life of Flannery O'Connor long before she became a fiction writer and moved permanently to Andalusia Farm. Entrance to exhibit is included in the cost of admission.
Our 2020 Spring Lecture Series is focusing on the childhood, growth, and development of Flannery O'Connor and writers. The speakers in the series are three women who use Flannery as a form of study and inspiration in their careers.
Admission is free. All lectures begin at 6 pm, with a reception and light refreshments following.
Due to the current situation, our spring lecture series has been canceled.