Paul Coverdell Endowed Chair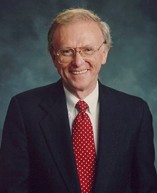 An affiliation between Paul D. Coverdell and GC began in the latter half of 1990 when former GC president, Dr. Edwin G. Speir, signed an agreement to begin the Peace Corps Fellows/USA Program at Georgia College. Coverdell later signed a gift agreement at Georgia College & State University in the fall of 1996, donating his Peace Corps papers to Ina Dillard Russell Library.
The establishment of the Paul D. Coverdell Endowed Chair was announced by President Dorothy Leland in her Convocation Address in September 2008. January 2009 saw the position occupied for the first time.
The Chair has been charged with the responsibility of being the focal point for the university's multifaceted initiatives in public policy studies and bringing faculty and students from various disciplines together in analyzing the various dimensions of major public problems. The Coverdell Chair works closely with the University President, Vice President for Academic Affairs, and Vice President for Advancement to create and sustain initiatives and programs that embody the values and high standards for which Senator Coverdell tirelessly strove.
---
Carl Vinson Endowed Chair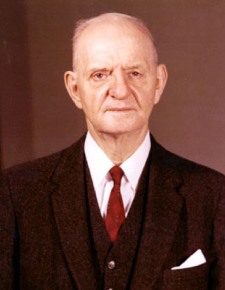 The Carl Vinson Chair of Political Science and Public Administration was established on November 18, 1980. Following three years of fund raising, Larry Elowitz Ph.D. became the first professor to fill the chair position in 1983.
Dr. Elowitz filled the position with distinction until 2010. The chair position remained unfilled until the Fall of 2014, when Henry Edmondson, Ph.D. was nominated and took up the position. In Summer 2020, Dr. Brandy Kennedy was awarded the position.
The purpose of the Carl Vinson Chair of Political Science and Public Administration is to enrich the education of Georgia College students, support the activity of the faculty of the Department of Government and Sociology, deepen the academic life of the university, and promote the life and legacy of Congressman Carl Vinson.
Department of Government and Sociology
Arts and Sciences room 2-03 | Campus Box 18
Milledgeville, GA 31061
Phone: (478) 445-4562
Fax: (478) 445-5273