Spring 2020 Tutoring Scheduling Located in A&S 273

---

The Language Resource Center - A&S 273
The Language Resource Center and Language Lab are integral parts of the Department of World Languages and Cultures and serves as an extension of the classroom with the goal of enhancing all phases of the language learning process. Students will find a relaxed environment in which they are encouraged to work on improving reading and listening comprehension, writing, grammar, pronunciation and speaking skills. This area provides support to both students and faculty across all levels of instruction. Its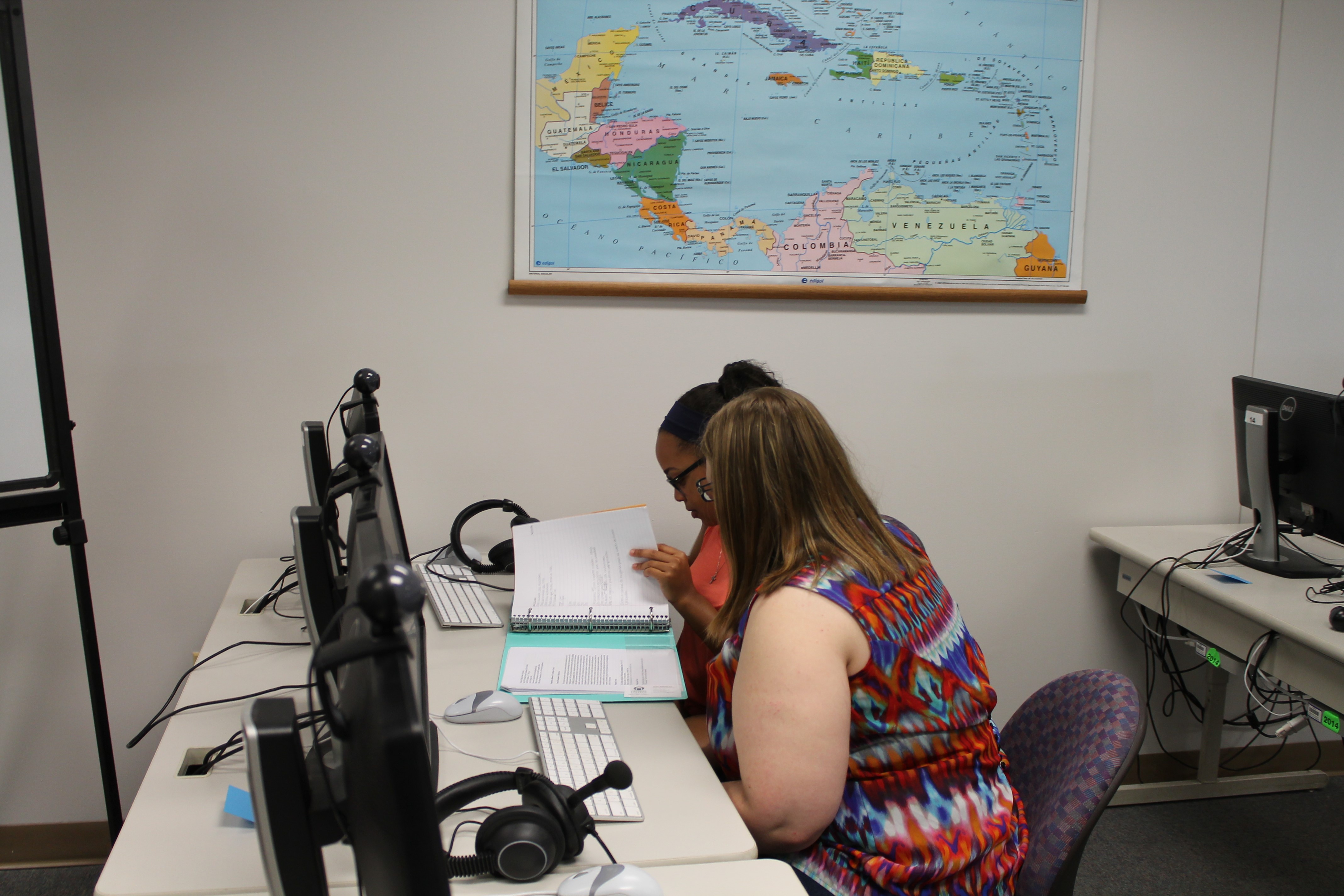 purpose is to empower students to reach proficiency in one or more languages through exposure to a myriad of enrichment activities and resources.
Hours: Monday-Friday 8 a.m. to 5 p.m. except during holidays
Where is the Language Resource Center?
The Language Resource Center and Language Lab are located in the Arts and Sciences Building in Rooms 271 (Language Computer Lab) and 273 (Language Resource Center - Tutoring, Film Viewing and Collaborative Areas).
Sign-In/Out:
Be sure to sign in and out of the Language Resource Center and Language Lab. This will ensure that you receive credit for the amount of time you spend in each area. A record of your hours may be requested at the end of the semester.
The Language Resource Center (LRC) - Room 273
The World Language and Cultures Department offers free drop-in Spanish and French language tutoring to Georgia College students. Dedicated tutors share their passion for languages by giving one-on-one group assistance to students needing help with grammar, pronunciation, speaking and writing. The LRC houses three fully-equipped computer stations where students can access lab and homework assignments while working at their own pace in a comfortable environment. The LRC also offers a collaborative group study area with access to a large monitor and table, as well as a film viewing area with access to over 300 foreign language films.
To access the online catalog of language resources please visit https://www.librarycat.org/lib/lrc.gcsu. GC Students, Faculty and Staff may place holds on resources and pick them up in the Language Resource Center (A&S 273). First time catalog users must complete our Item Rental Contract before they are able to place resources on hold. The link to the Item Rental Contract can be found here: : https://docs.google.com/forms/d/e/1FAIpQLSd4rJqyB-s3hz2CeWjl4n5EAN5BE6d1...
Fall 2019 Tutoring Schedule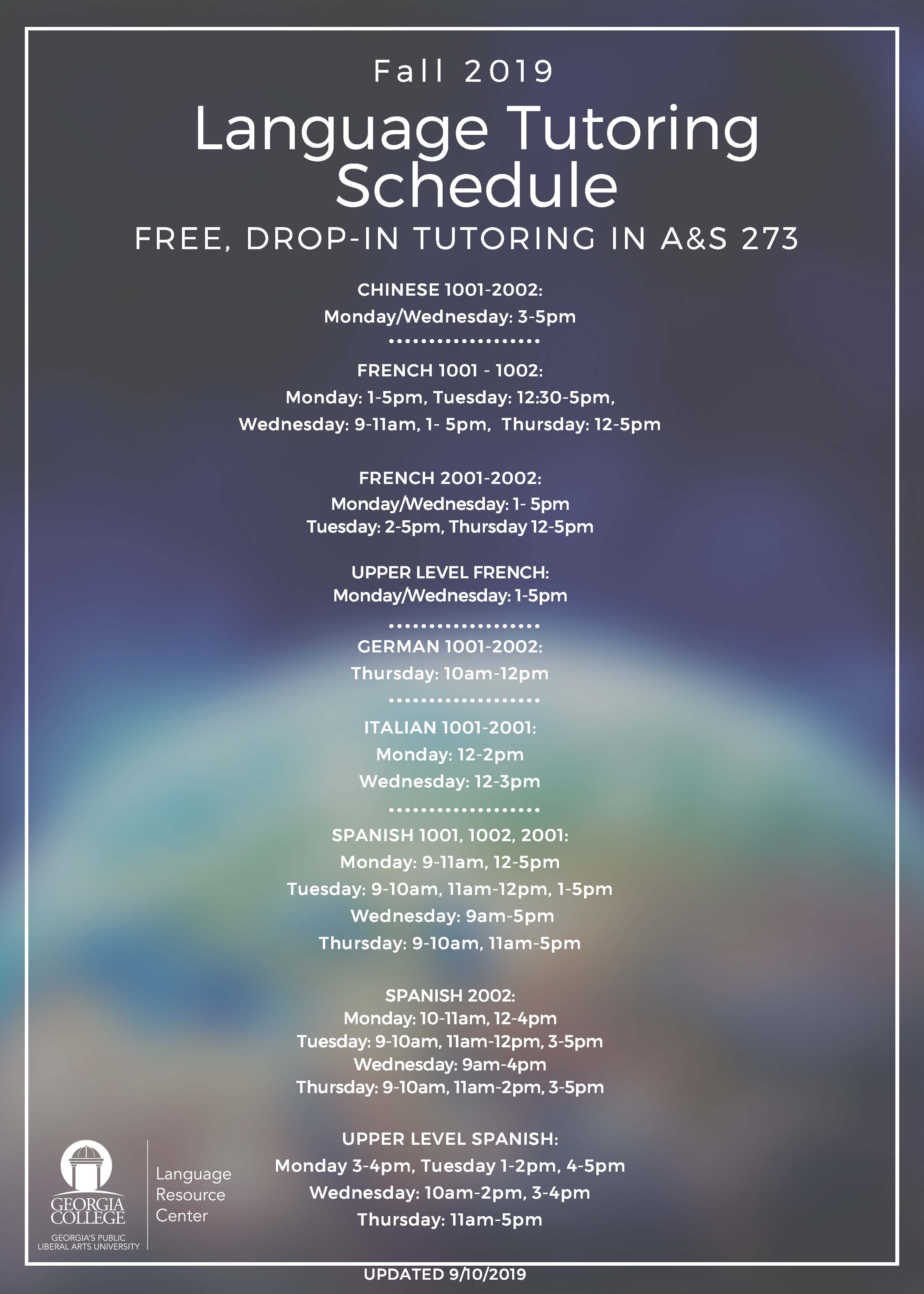 Note: For private tutoring, please contact the Language Resource Center Coordinator for more details - lrc@gcsu.edu.
Language Resource Center and Language Lab Contact Information:
Audrey Redmond
World Languages and Cultures
Resource Center Coordinator
478-445-4416
lrc@gcsu.edu