Congratulations to the Class of 2020!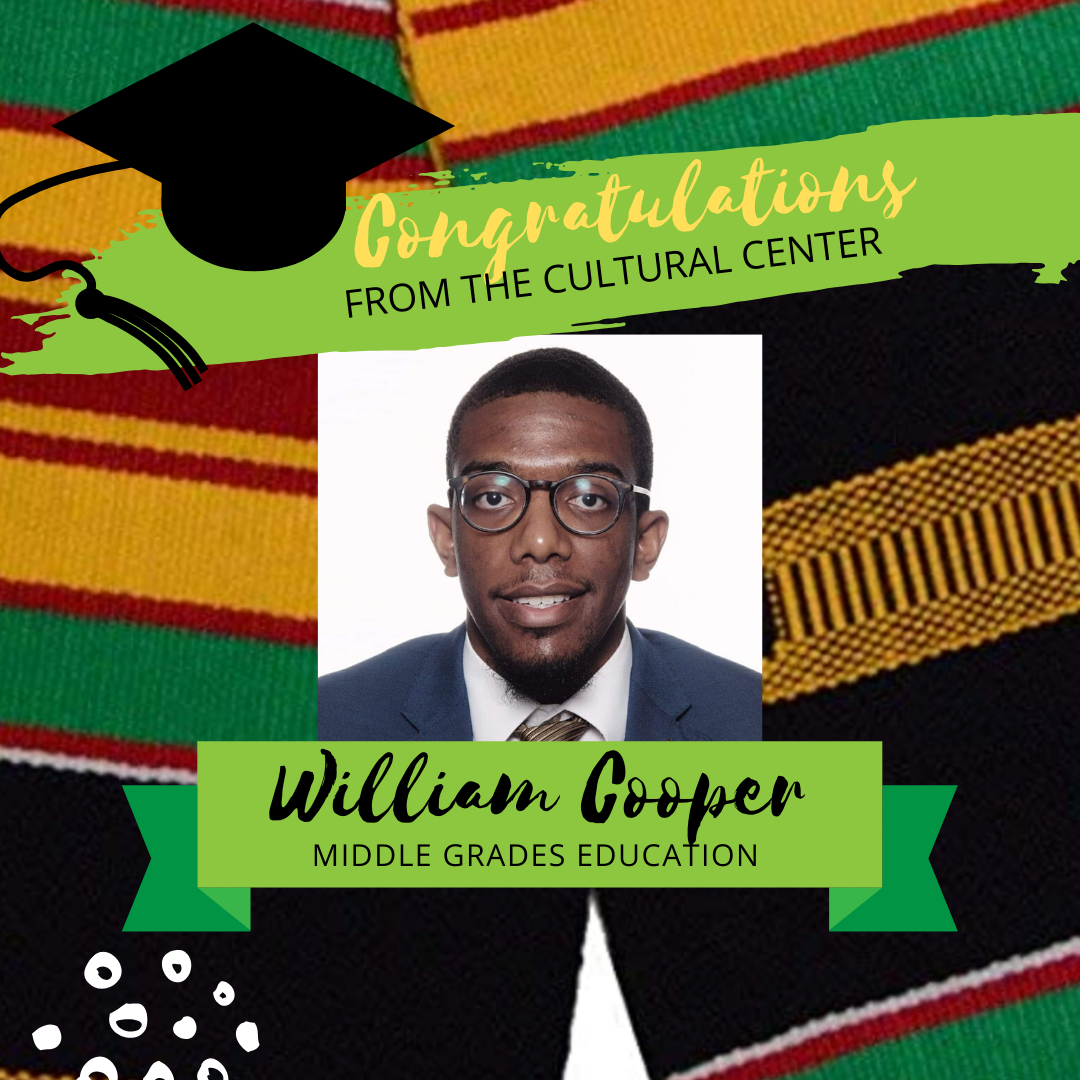 William Cooper
Cultural Center Involvement: Spring 2017 - BSA Historian
Organizations: Alpha Phi Alpha Fraternity, Inc. - Mu Gamma Chapter : President | The Wesley Foundation | Call Me MiSTER | Collegiate Middle Level Educators Association | African American Male Initiative
Greatest lesson learned at GC: The greatest lesson I've learn during my time at GC is that, resilience opens doors for opportunity and growth. What's meant for you will not pass you by. Resilience coupled with my tenacity and my Faith in God is the ONLY reason I've made it this far. I've also learned the importance of giving back and helping others along the way just as many alumnus have done for me.
Mentors along the way: Dr. Emanuel Little has mentored me my entire journey through Georgia College. He's been a constant in my collegiate career and has helped me find my voice and encouraged me to strive for success. | Ms. Shanda Brand has also pushed me to always do my best. Her mentorship has opened doors for me to further advance in my career beyond college. | Mrs. Nadirah Maywather has always believed in me and supported me during my time here at GC. I would not be where I am today had it not been for her assiting me along the way.cx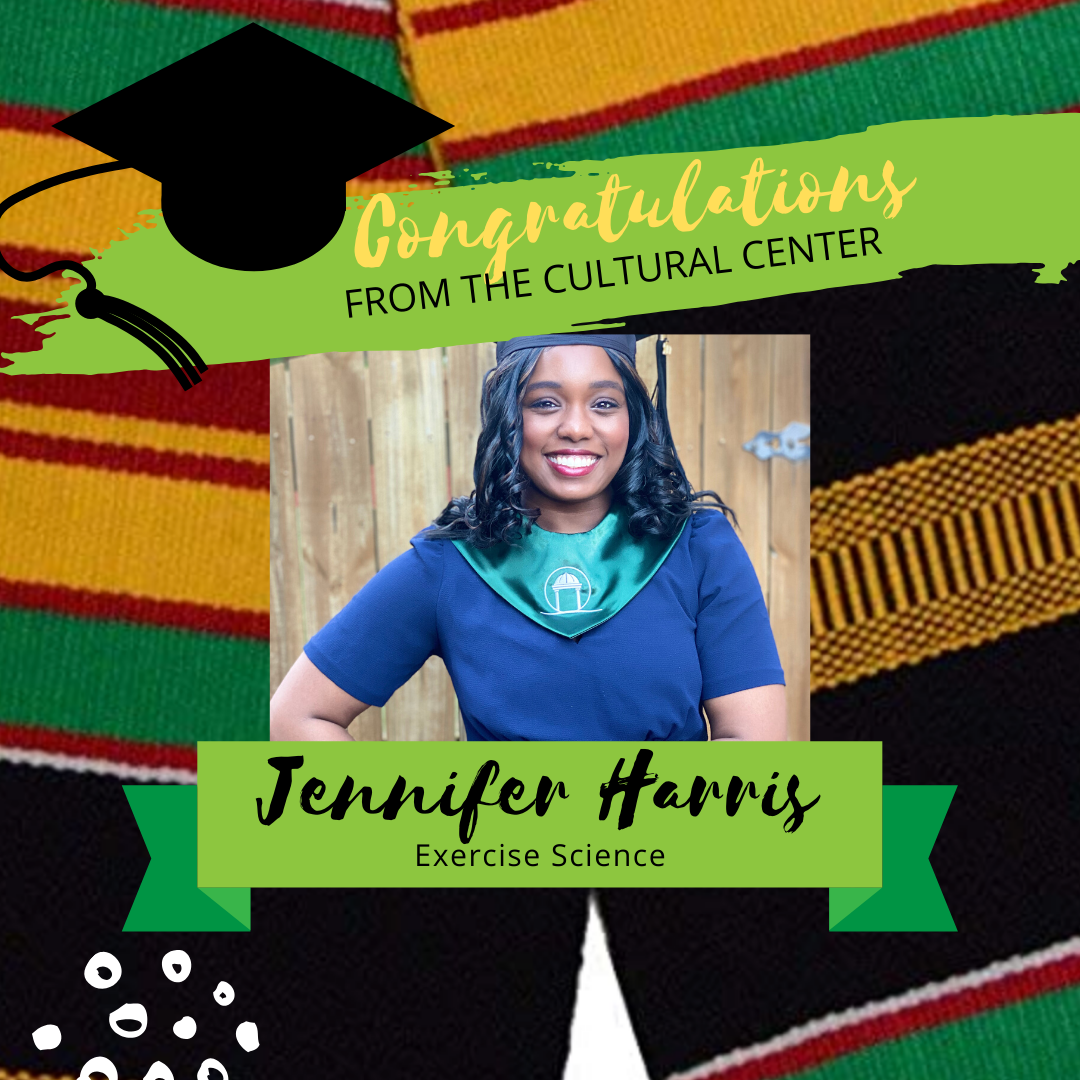 Jennifer Harris
Cultural Center Involvement: Student Assistant at the Cultural Center 2018-2020
Organizations: Sassy Cats Dance Team 2016-2019 (Dance Captain 2017-2019), Nu Tau Chapter of Delta Sigma Theta Sorority, Inc. 2018-2020 (Treasurer 2018-2019), Rho Xi Chapter of Order of Omega 2020
Greatest lesson learned at GC: I've learned how to truly be resilient. Some days are great, and some days are very difficult, but I've learned how to not let difficult conditions break me. I've failed many times, but it's made me so much stronger.
Mentors along the way: Stacey Milner: Stacey's been like my mom away from home! She's one of the only people at GC that I felt truly SAW me. I vented, laughed, cried, and learned so much while in her office. Without a doubt, I'm a better human because of Stacey Milner.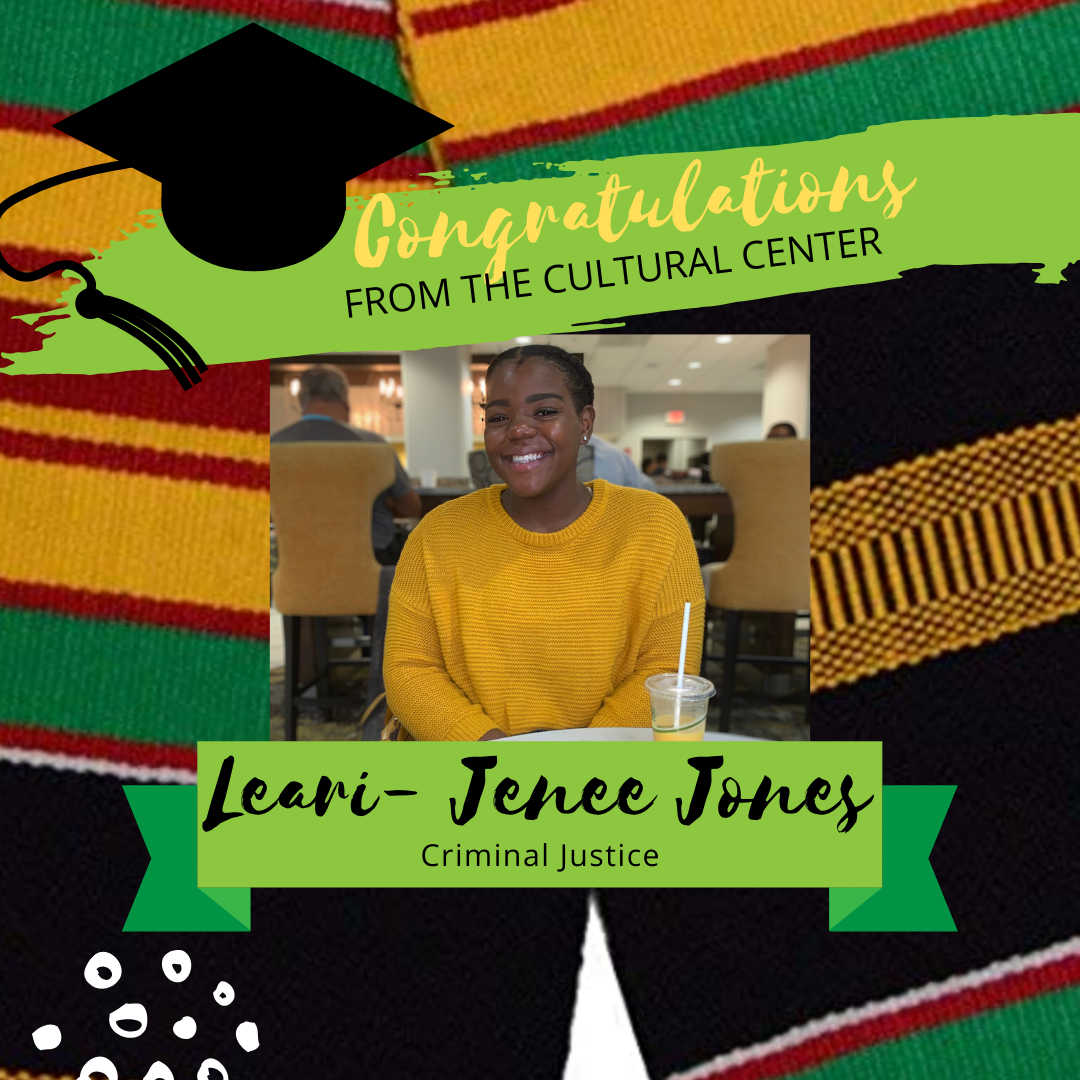 Leari-Jenee Jones
Cultural Center Involvement: BSA, Vice President. Attended events regularly for 2 years.
Organizations: Black Student Alliance
Greatest lesson learned at GC: Stand up when you see unjust, and you will forever stand out in the eyes of those you've helped.
Mentors along the way: Sara Doude, Jennifer Graham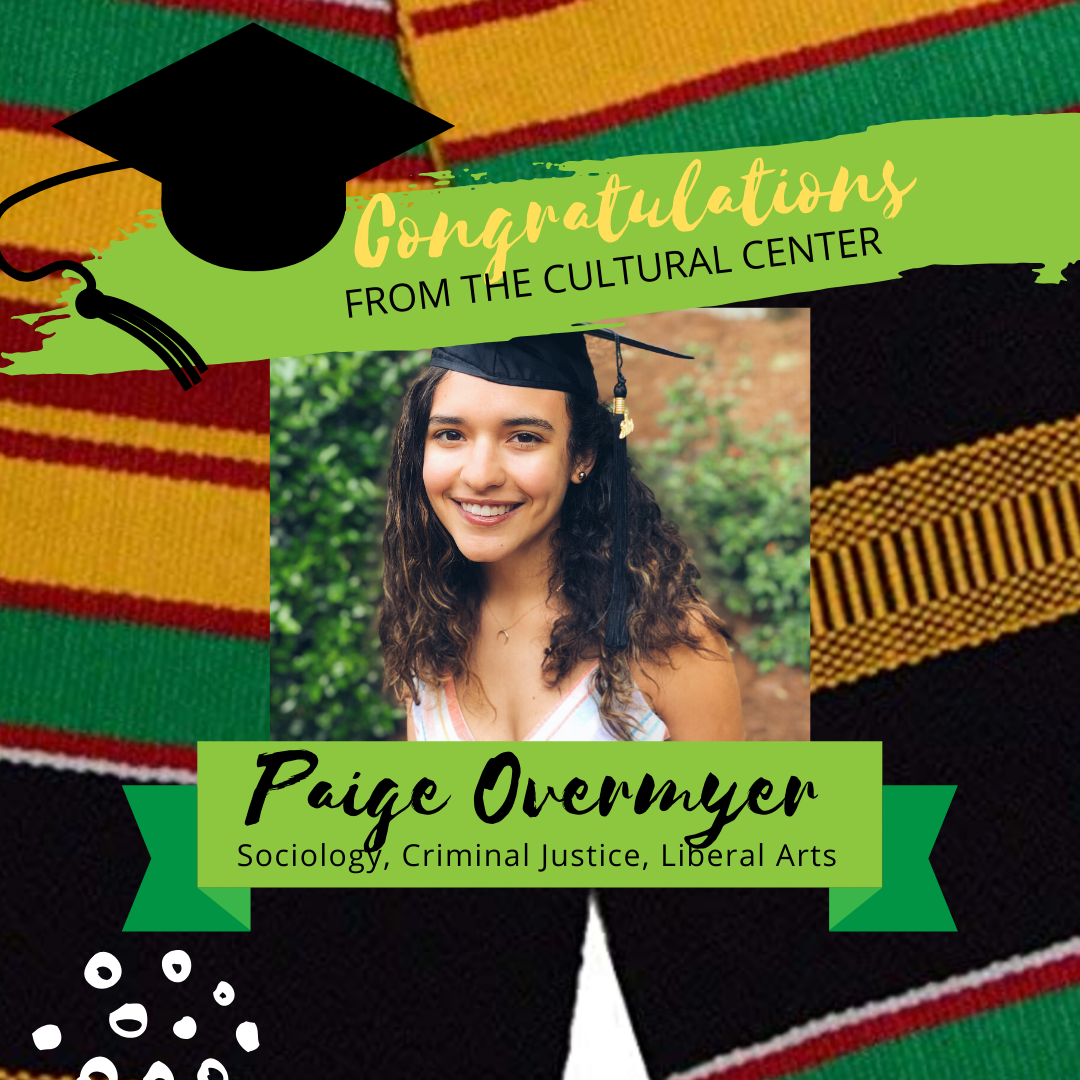 Paige Overmyer
Cultural Center Involvement: Been part of BSA sophomore-senior year, and while I was director of multicultural affairs I helped increase visibility of NPHC to IFC and Panhellenic and helped create a fundraiser cookoff for the NPHC plaza. I also met a lot with different members and exec of BSA to see how I can help though SGA and encouraging other students to run for senate so we can be more represented in student government.
Organizations: Student Government 2016-2019- Senator, Justice, Director of Multicultural Affairs/ Delta Gamma Fraternity 2016-2020- Director of E-comm, Vice President of Finance/ Black Student Alliance 2017-2020 - member/ Honors Program 2016-2020/ Circle K International (Service Organization) 2016-2018 - Member, Treasurer
Greatest lesson learned at GC: Big changes changes won't come instantly and probably won't even come while you're enrolled.
Mentors along the way: Stacey Milner helped me SO much through my SGA position. She helped me build confidence within myself and validated my ideas and suggestions for how campus can be more inclusive. She gave me opportunities for my voice to be heard, letting me MC Diversity Preview Day last year. Dr. McClure also helped me a lot through her classes in realizing how deep the social structures of race, gender, and class really are and what I can do on an individual level to change those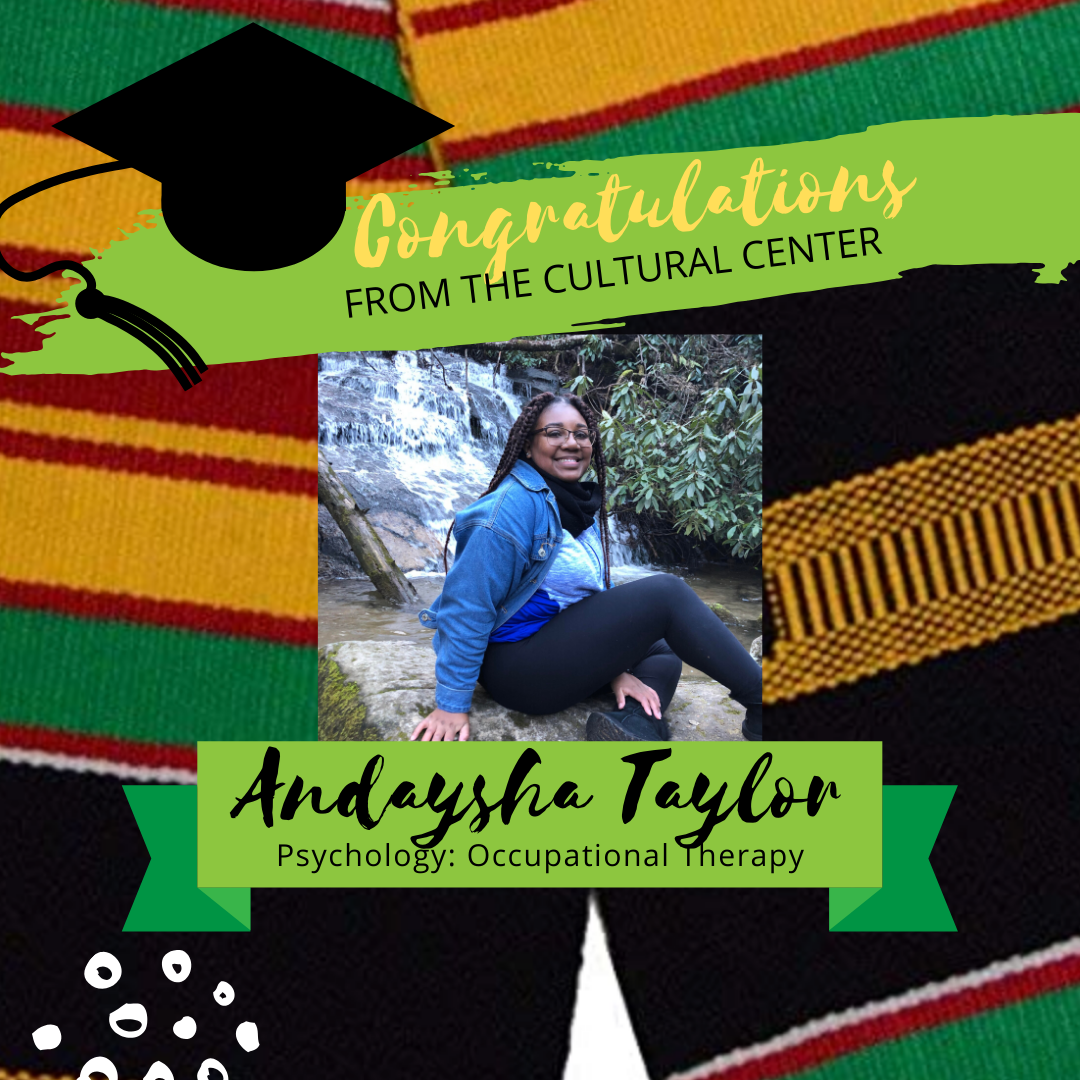 Andaysha Taylor
Cultural Center Involvement: 2 years ( BSA, Brave training, STAR ally training)
Organizations: Gamma Sigma Sigma ( Corresponding Secretary 2017-2018, National representative 2018-2019, Slate committee member March 2019; March 2020) Service Council Executive ( Service representative 2019-2020) BSA ( general member 2017-2018; 2019-2020)
Greatest lesson learned at GC: You can breakdown as many times you want, just as long as you get back up with a new plan, a new mission, and steady faith in the lord
Mentors along the way: Ada Montgomery ( C/O 2018) She was my instructor for the promising leaders pathway and she really went above and beyond to lay down the fundamentals of being a leader in more ways then one and talking with her gave me the fundamentals that I still carry today. She was such an inspiration to me and I've always admired her from a far.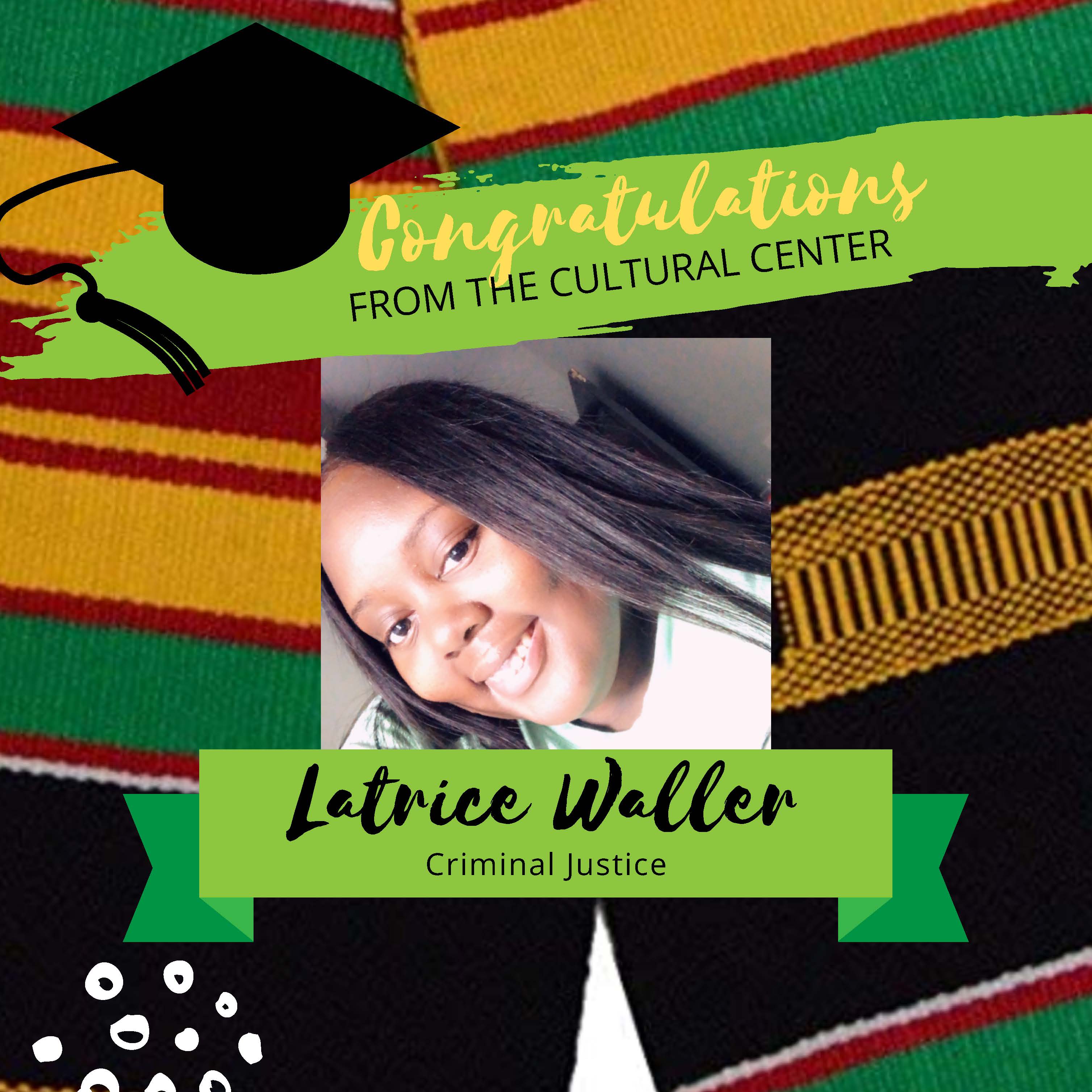 Latrice Waller
Cultural Center Involvement: 4 years, Black Student Alliance
Organizations: Resident Student Association: (Fall 2017 - Spring 2019)- Secretary, Black Student Alliance- 4 years - Secretary (Fall 2017 - Spring 2018), Delta Sigma Theta Sorority Incorporated (Spring 2018 - Current), National Panhellenic Council -( Fall 2018 - Current), Vice President/ President (Fall 2018 - Fall 2019)
Greatest lesson learned at GC: I learned how to work with different groups of people regardless of our difference in backgrounds or ethnicity differences.
Mentors along the way: Matt Brigner- He was my RSA advisor and he was always a sounding voice and helped me to calm down and see my true potential. Teresa Davis- She is the person I reported to through my job at the Admissions office and she became like a second mom to me by giving me advice when I was going through hard times. Michael Igbonagwam - he is the former assistant director or FSL and former NPHC advisor, and he was always there for me through the meltdowns I would have about FSL or life in general.