Sorority Living Learning Community
Georgia College and our Panhellenic Council are excited to introduce you to the Sorority Living Learning Community. This leadership program will provide our second year sorority women with various opportunities. During their second year as a sorority member, they will live at The Village apartments at West Campus, while participating in the women's leadership development program.
Some highlights of the program include:
Identifying personal leadership values, strengths, and skills for lifelong success
Practicing communication skills and learning to reason and interrelate with others
Demonstrating an understanding of group dynamics and effective teamwork
Participating in the Living Learning Community will allow students to understand key concepts:

Interpersonal Relationships
Community Engagement and Social Innovation
Self-Learning and Identity

Ashley Jackson, one of our peer mentors for the program states, "the LLC experience will allow our women to form deeper connections within their pledge classes than ever before and really create those friendships that will last a lifetime."

The Village Apartment 2018-2019 Rates:
4 person apartment The Village 1-3
$8,348 for 11 months, $4,174 billed each semester (fall/spring)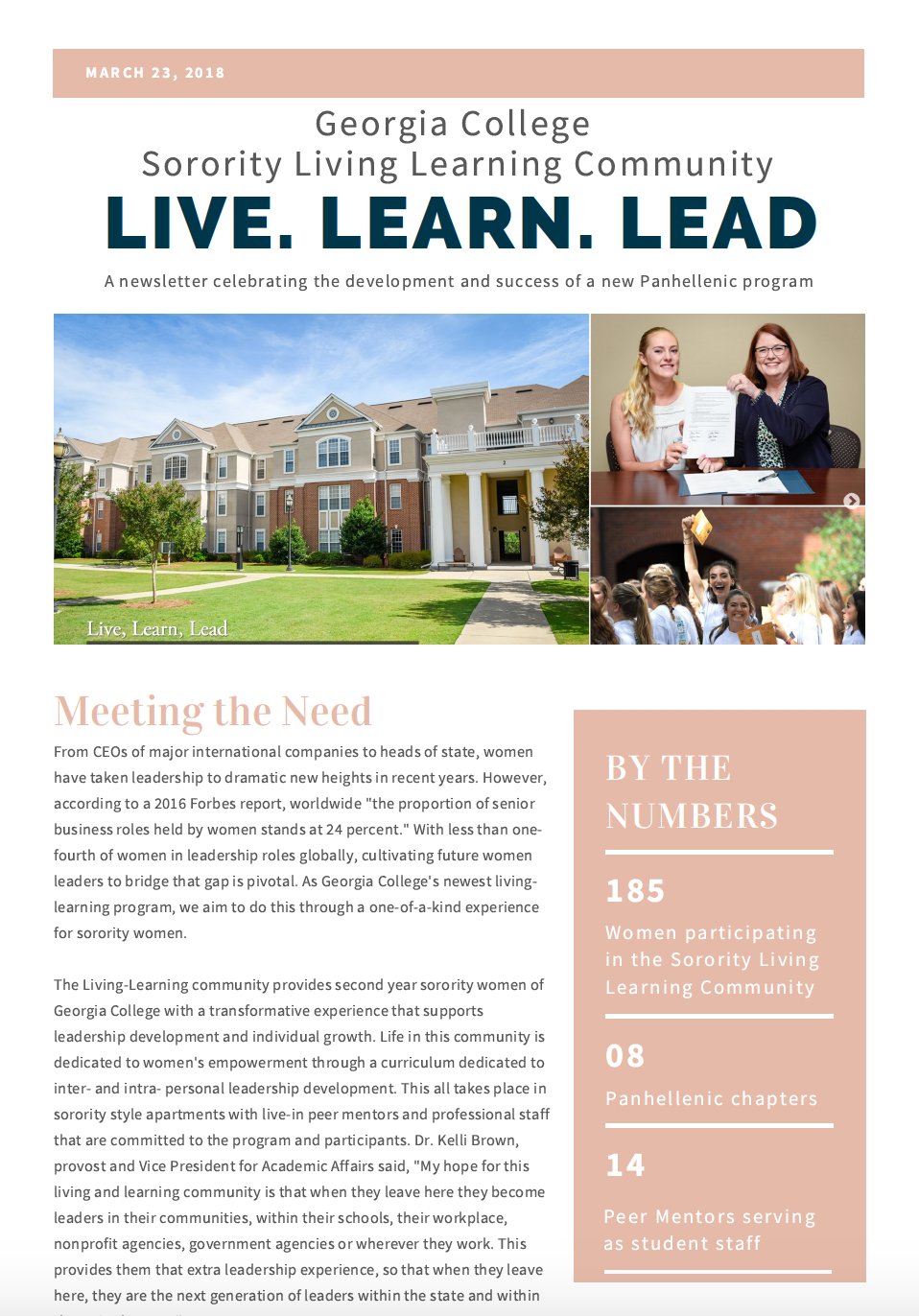 Check out our most recent newsletter!