GC Student Research Conference Goes ONLINE
For Details Go to CONFERENCE
GURC 2020 Posters at the Georgia State Capitol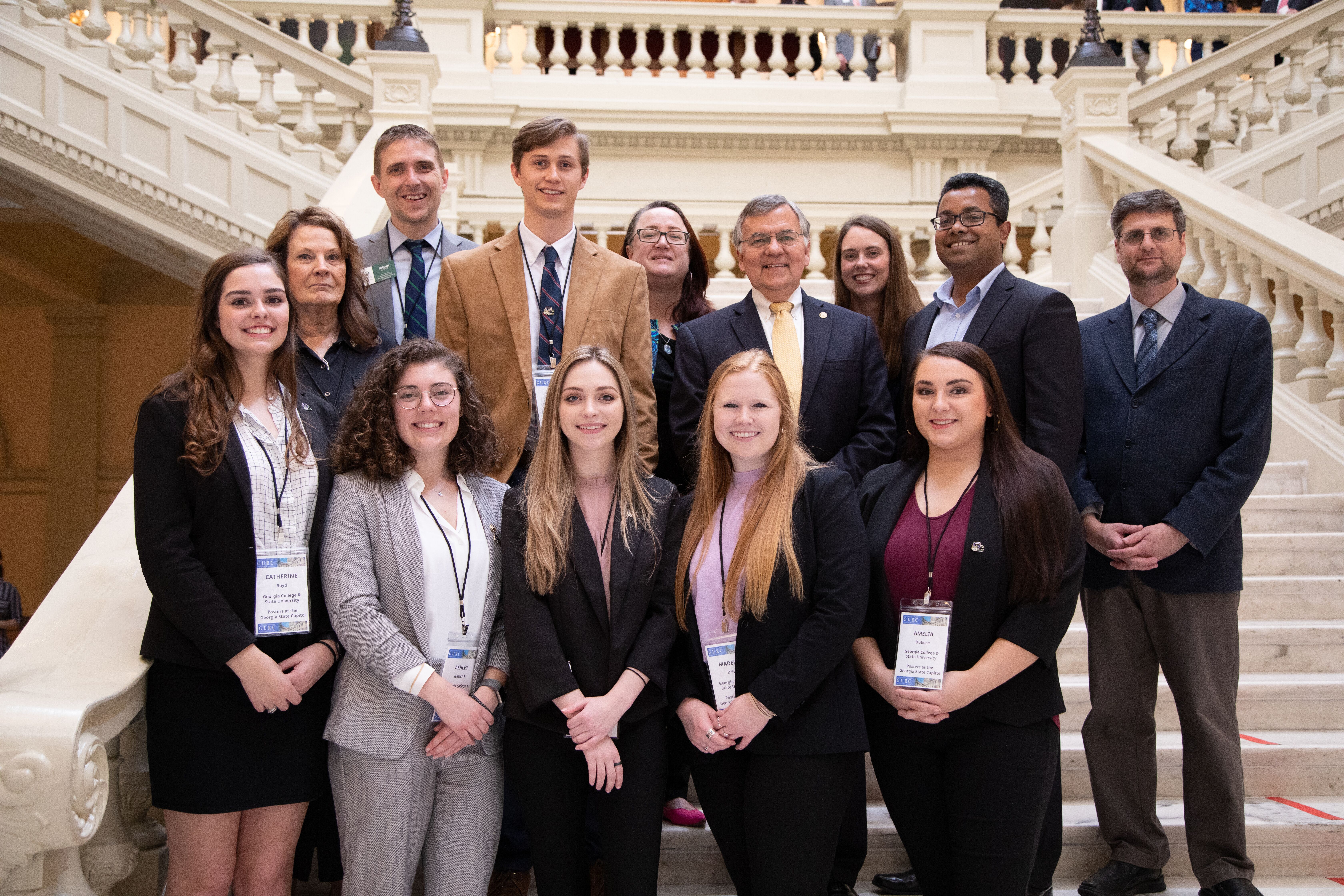 Front Row L to R: Catherine Boyd, Ashley Newkirk, Megan Andrews, Madeline Drives, and Amelia Dubose
Center Row L to R: Dee Sams, Sam Cavender, Johnny Grant, and Hasitha Mahabaduge
Back Row L to R: Jordan Cofer, Robin Lewis, and Katie Whipple
GC Communications Video at the Posters at the Georgia State Capitol
For details please click on this link to GC FrontPage.
The second annual Posters at the Georgia State Capitol will occur on February 25, 2020. Out of 78 applicants Statewide, 42 poster presentations were selected. Six GCSU undergraduate research students ( Megan Andrews, Catherine Boyd, Sam Cavender, Madeline Drives, Amelia Dubose, and Ashley Newkirk were selected through a double-blind review process to present their undergraduate research at this prestigious event. Their faculty mentors are Drs. Tsu-Ming Chiang, Hasitha Mahabaduge, Wathsala Medawala, and Katie Whipple, Please reach out and congratulate these exceptional students and their faculty members.
Reflections from Arts Students
"The highlight of the trip for me was putting our hard-work into our performance and sharing our voices with an audience. Music holds a big impact on people's lives, and it's an honor to be a part of that by performing our music. Right before we went on stage, our director shared that she really enjoyed working with us and was proud of our effort. Those moments will stand out for me because I was able to see how I had impacted my director and the audience by participating in this choir. I learned that even though I'm not a music major, I can still share those moments with my fellow peers and contribute to the music family through my passion and love for music" (Presenter: Manderfield, 2020; Mentor: Dr. Jennifer Flory).
Reflections from Biological Studies Students
The highlights of the conference for me were presenting my own work, hearing the keynote speaker talk, and watching my colleagues present as well. I like hearing other people talk about what they are passionate about, it's what inspires me to do great things like them. The presentation sessions helped me learn a lot because I got to walk around at my own pace and ask my own questions and pick out the presentations I was interested in. It helped me focus on my future and my field for sure" (Presenter: Savannah Terry, 202; Mentor: Dr. Samuel Mutiti).
Reflections from Psychology Students
"From this conference, I would say the highlight was doing it independently. My group worked hard to prepare, but I had to have the courage to present and lead a small discussion after the presentation with the questions that were asked. I also learned that I like to present! It was never on my list of skills, but after this presentation, I think I will add it to my list of skills. I think walking up to the front stage stood out most in my memory because I was nervous but then I wasn't anymore and I had this amazing confidence. I think this conference contributed to my learning in the sense that I am a confident student who has vital information to share with other undergraduate students" (Presenter: Leah Kaminer, 2019; Mentor: Dr. Tsu-Ming Chiang).
Impact of the Funding From Mentored Undergraduate Research and Creative Endeavors
The majority of undergraduate students reported that the funding had a great impact on their ability to present at a conference.

CUR Enhanced Institutional Member Benefits Highlights: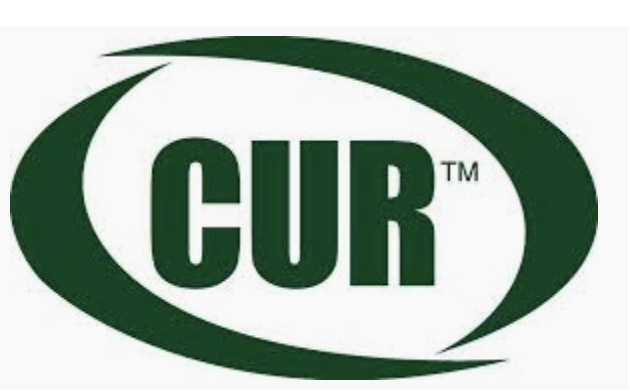 Access to

o CUR's Members-Only Website: This website contains information such as funding resources, annotated bibliographies on assessment and integrating research into the curriculum, webinar archives and undergraduate research celebration days at institutions across the country. There is also a special section on Advocacy, which is prepared by Washington Partners, LLC, a firm that CUR has secured to provide research, guidance, support, and counsel as CUR seeks to increase its national profile, activities and efficacy.

o CUR's Undergraduate Researchers Registry: The purpose of this registry is to facilitate matchmaking between undergraduates with research experience and a desire to pursue an advanced degree, and graduate schools seeking high-quality students who are well prepared for research. Currently, the Registry is open to students and graduate schools/employers in nearly all fields.

o CUR Mentors: CUR has a mentor network that matches individuals seeking information about starting, sustaining or re-initiating undergraduate research programs to experienced, tenured CUR faculty. Those requesting mentors may be newly hired faculty as well as graduate students and post-doctoral scholars. Established faculty who are interested in starting or restarting a research program or moving in a new direction, may also request a mentor.