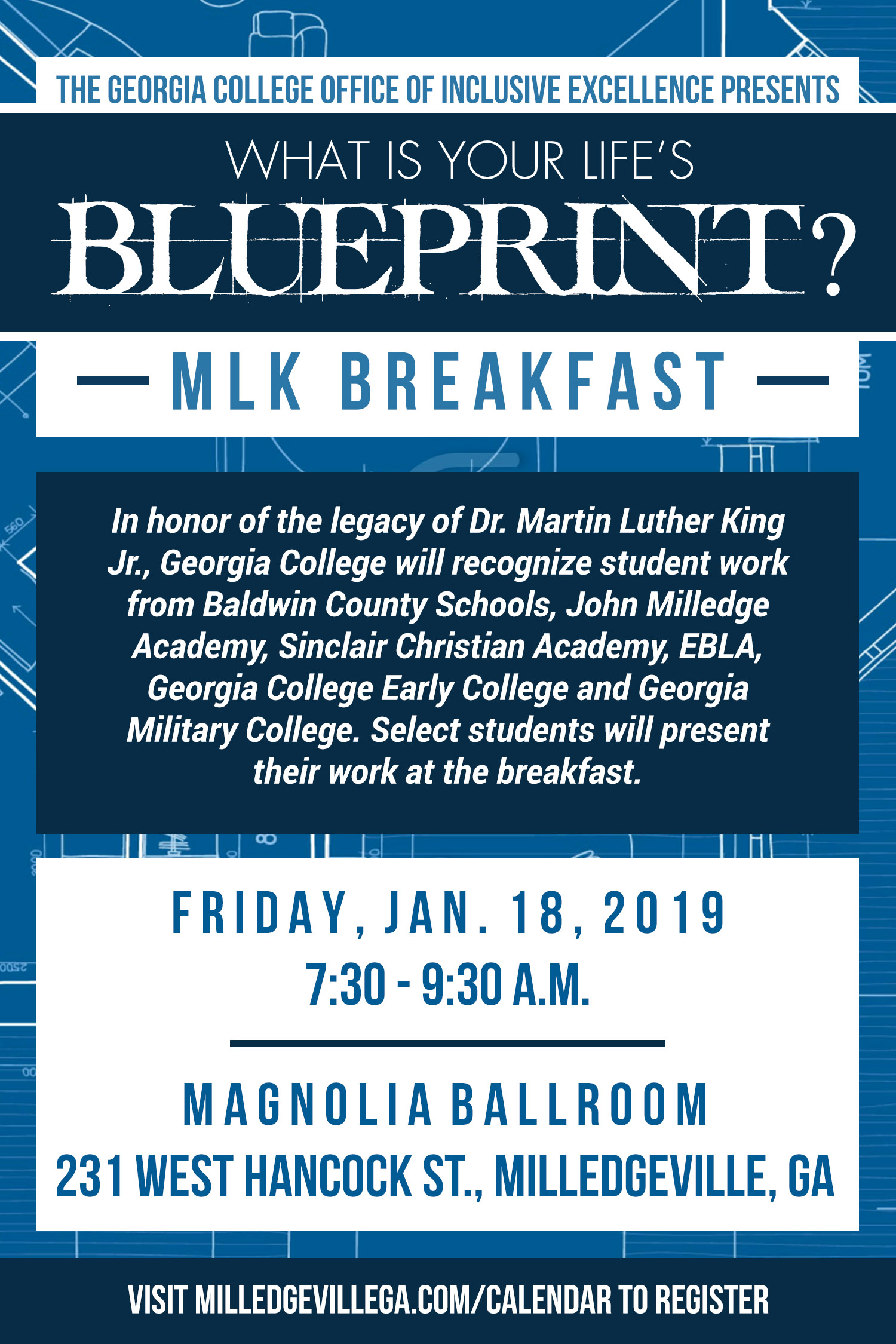 MLK Day Community Breakfast
January 18, 2019
Magnolia Ballroom
7:30 a.m.
"What is Your Life's Blueprint?""
The Office of Inclusive Excellence at Georgia College invites participation in the competition of scholarly or creative works in honor of the legacy of Dr. Martin Luther King Jr. Students in area schools are being asked to consider the powerful rhetorical style and the message of transformational change contained in "What is Your Life's Blueprint" that was delivered by Dr. King on October 26, 1967, at Barrett Junior High School, in Philadelphia, PA and formulate a response. Winning works will be selected by each school for each level of instruction (elementary, middle-grades, and high school) at their own discretion. From that pool, a Georgia College Committee will select three students to present their work at the breakfast.
To purchase your ticket, click here.
Video of MLK Day Community Breakfast January 2019
For more information, please contact the Office of Inclusive Excellence at (478) 445-4233.