Ask Thunder
Ask Thunder is a searchable knowledge base created from questions and answers provided by members and friends of the Georgia College. Information Technology provided funding to explore artificial intelligence and improve access to online information. We are constantly reviewing questions to improve the content. The service is designed to provide answers to commonly asked questions. It is not designed or capable of providing personalized information. If your question requires a personalized answer, please contact the department directly for assistance.
Information Technology and University Communications are working collaboratively in the development and access to Ask Thunder. It is available on all www.gcsu.edu web pages in the upper right corner:

Content development for Ask Thunder will be ongoing.
If you would like to assist with the content development, please use our Feed Thunder site to submit Questions and Answers.
Read the Ask Thunder article. (PDF)
Who is Thunder?
Thunder was started by a student, Jason Hendrix, in 2007-2008. He was part of a group called "The Thundercats" (now known as ThunderCrew) who attended every Georgia College (GC) sports game and cheered on their fellow Bobcats. Jason was inspired to create a mascot for GC after he went to see the NCAA Final Four. He and the fellow Thundercats designed the original Thunder suit and raised money to have it professionally made. The University pitched in and covered the remaining costs. Jason Hendrix was Thunder for most of 2008-2009. Thunder's first appearance was at a Bobcat Madness event.
Now, Thunder is a paid position managed by the Alumni Association. They have a staff of 6 students who can be Thunder at any given time. Students can apply to be Thunder whenever an open position is posted online. Thunder also participates in the fall semester part-time job fair. Thunder's identity is a secret until the students graduate, only then can students disclose if they served as Thunder.
Anyone can request a Thunder appearance: https://orgsync.com/24720/forms/23368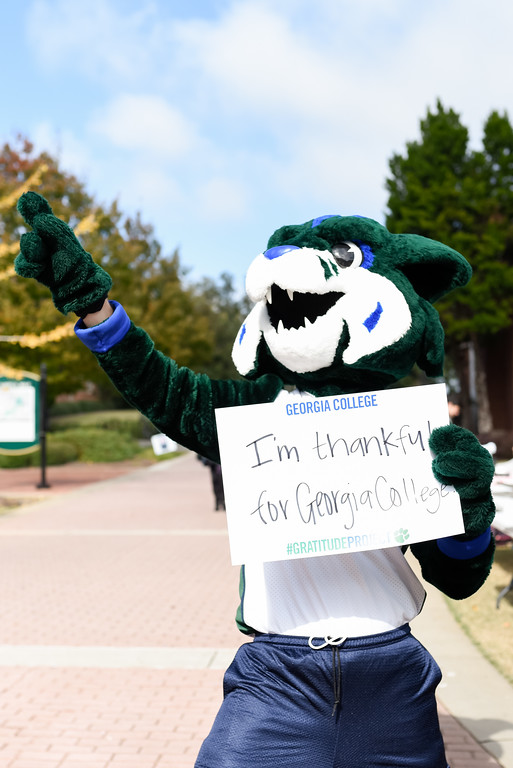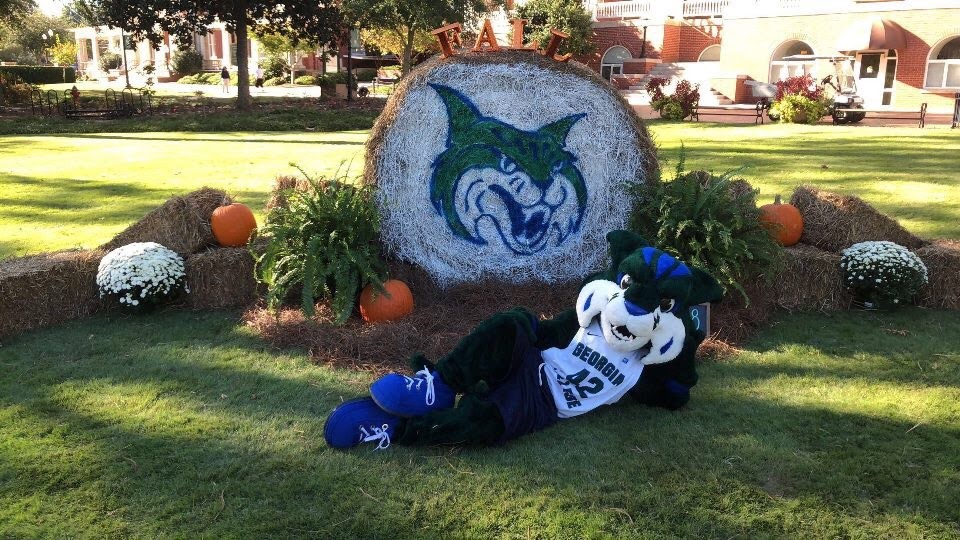 Ask Thunder | Information Technology | University Communications