We are Georgia's designated public liberal arts university.
Welcome to the nationally preeminent public liberal arts university where a practical education meets life-altering, real-world experiences. Cultivate your career and discover the boundless ways to thrive at Georgia College and beyond.
What is a liberal arts education?
Rigorous Academics
We open minds and broaden perspectives so that you're equipped to thrive on complexity, diversity and constant change.
Georgia College Advantage
Personal Attention
Our respected professors are committed to your success, and they'll act as your guide along your journey to becoming a versatile, talented professional.
Inspiring Campus
Our beautiful, historic campus offers an inspiring academic environment fitted with a close-knit community and a strong sense of campus pride.
Virtual Campus Tour
Prepare for a Complex World
Real-World Experiences
At Georgia College, what you learn in the classroom progresses your career and empowers you. Explore the limitless ways to go beyond the classroom through service learning, study abroad, internships, undergraduate research and more.
Collaborative Learning
Our classes are small to give you the personal attention a liberal arts institution fosters. You'll learn from talented professors and from your peers, too. Discovery, critical analysis and practical education—it's all standard at Georgia College.


Creative Leadership
Your unique talents will guide you in your pursuit of leadership opportunities. Use your perspective to solve community issues, discover new ways to give back or start a new organization.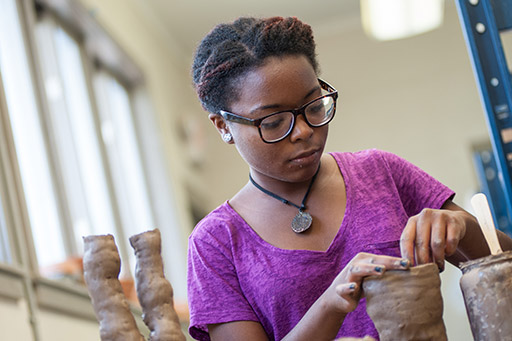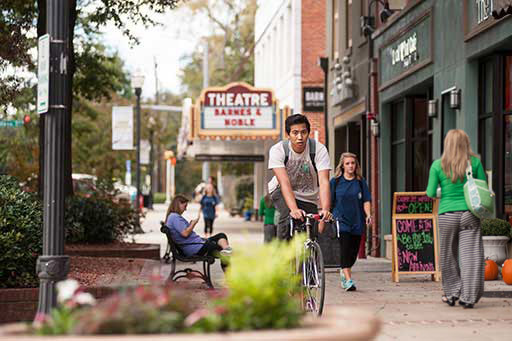 5,987
Undergrad Students
965 Graduate Students
$9,346
In-State Tuition & Fees
$28,060 Out of State Tuition & Fees
17:1
Student/Faculty Ratio
Average Class size 24 Students