We're very proud of our beautiful campus and would love to give you a personal tour. Admit it, you want to see if it's as great as all the photos here on the website. So click the button below and schedule a tour. It's a short tour; you get a free beverage and the students who guide the tours know a LOT about our historic school. And at the end of the day, if you don't think Georgia College is a fit for you, we won't be offended. (But we bet you're going to love it as much as we do.)
---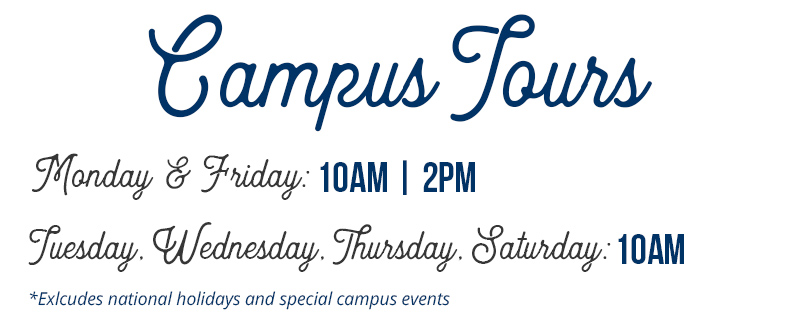 1. Select the "Click Here to Schedule" button located underneath the campus tour schedule.

2. The earliest available date will appear, however, you can choose your preferred date by clicking on the calendar icon. A pop out calendar will appear. Dates that are green indicate seats still available for reservation. If a date is NOT green, this indicates that a tour date is not available or is full.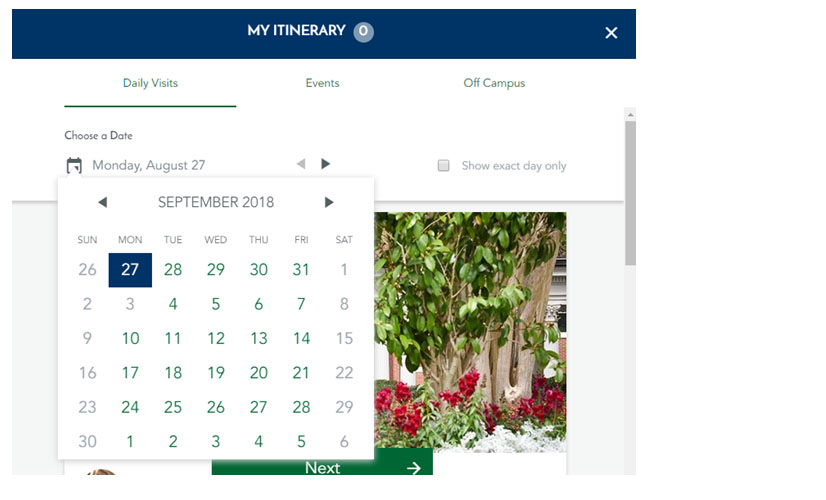 3. Click on your preferred date that is available. If you are trying to schedule a tour on a Monday or Friday, an option for a 10 am and 2 pm tour will appear. If you are trying to schedule a tour on a Tuesday, Wednesday, Thursday, or Saturday, an option for a 10 am tour will appear. If spots are still available for a particular time, a gray text box with the time slot will be located underneath the tour picture. If you hover your mouse over the text box, it will indicate how many seats are available.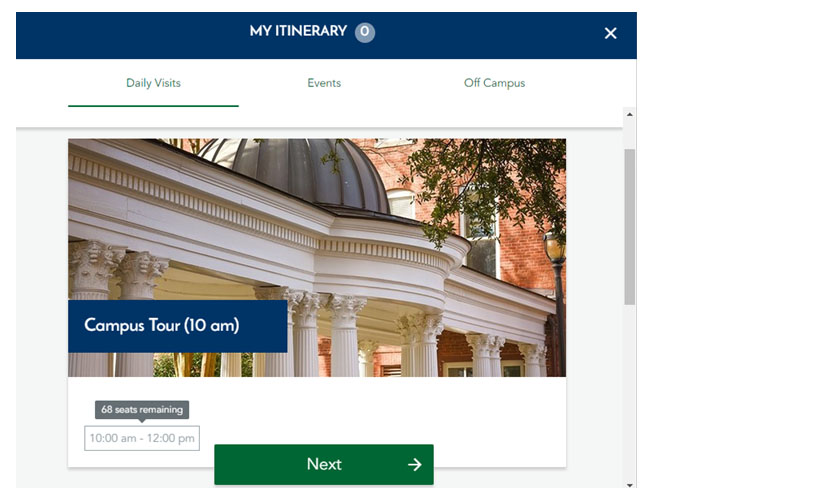 4. If a text box with a time slot is NOT found underneath the tour picture, this indicates that the time slot is full. A text box stating "Next available date:" will show you when the next tour date for that particular time slot is available.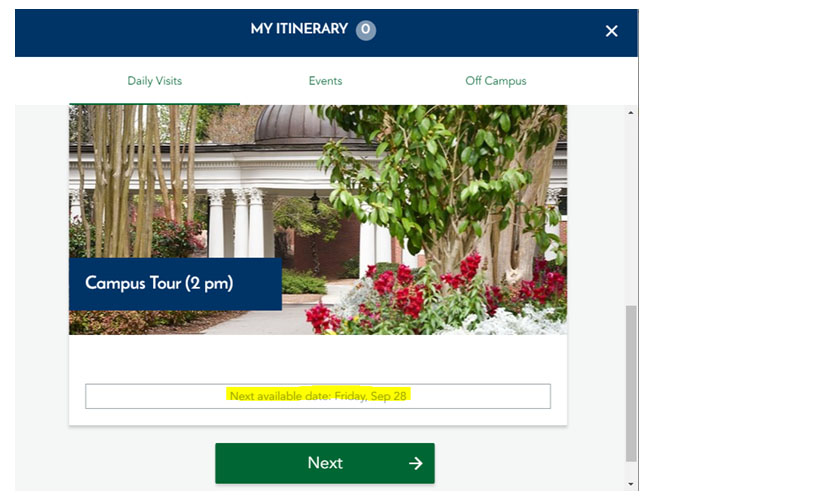 5. If you are ready to register, click the text box with the available time slot. Once you select the box, the background should appear green. This indicates you have selected the time slot. Click on the "Next" button to move forward.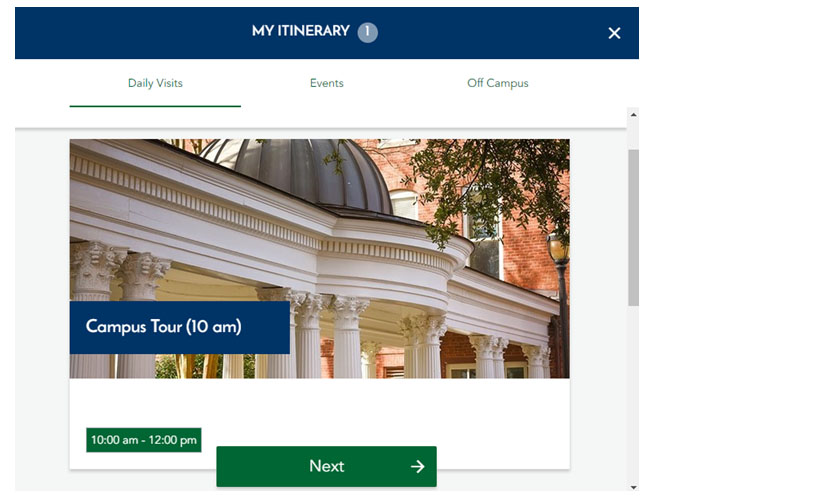 6. An overview of your campus tour date and time will appear for you to review. If the information is correct, click the "Register" button.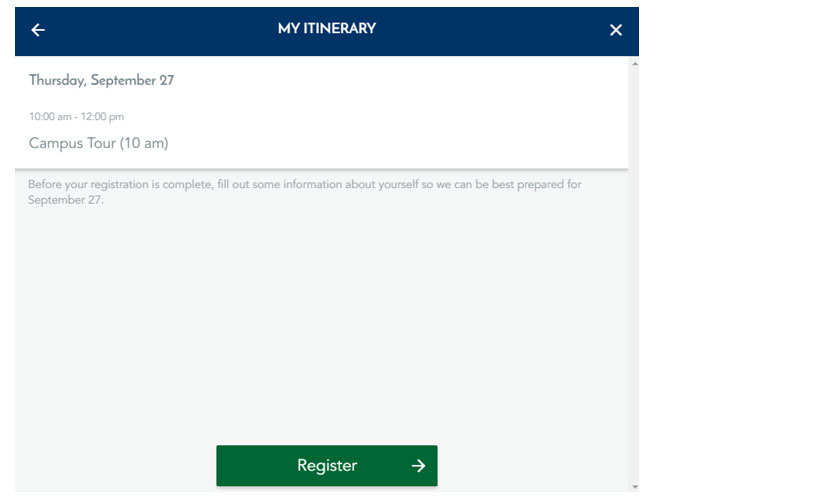 7. Fill out the quick and easy form and you will receive an email and text confirmation which will include Directions and Parking. Please note: confirmation details will be sent to the email you provide in the registration form.
Georgia College offers several special visit events throughout the year. Please check our visit events page for more information on these events.
If you can't be here in person, try our virtual tour. It's not quite the same as a live tour, but it's the next best thing! Or, better yet, use it while you are on your campus tour for more information and cool facts about Georgia College.
If you have any questions, please call us at 478-445-2294 or email tours@gcsu.edu
---

(Some departmental meetings will resume in Fall 2019. Check the registration button for availability).


Nursing Simulation & Transitional Research Center Video
---


---


---


---