Make a Deposit/Submit a Photo Online
The Bobcat Card is an essential key to campus life and a handy tool for managing your money. As your official Georgia College identification card, the Bobcat Card gives you access to facilities, services and fun.
You can use your Bobcat Card for making purchases at participating locations.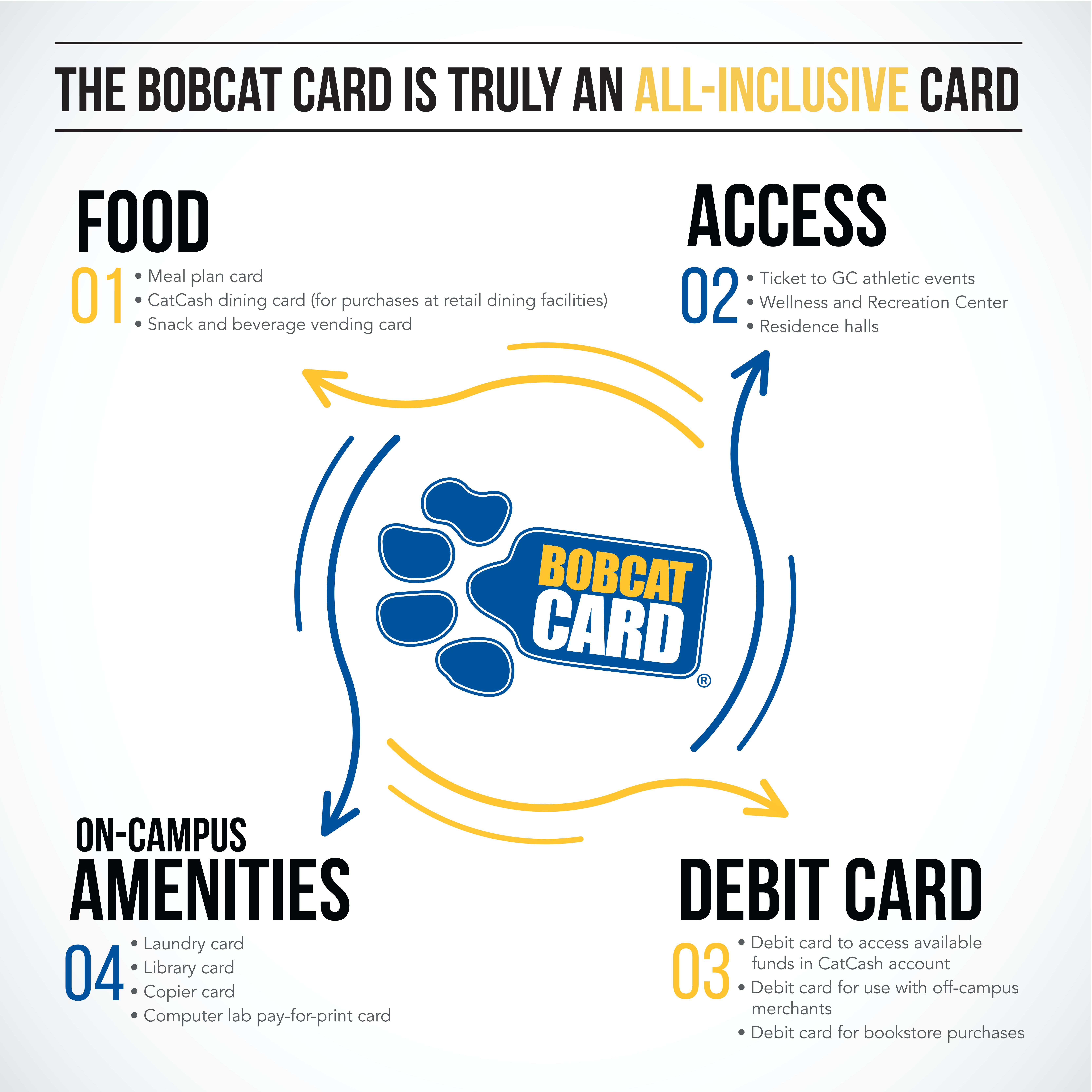 ---
Account Benefits:
• Easy Activation
• Safer than carrying cash
• No monthly service fees or interest charges like checking or credit card accounts
• No required minimum balance
• Convenient to use
• Account balance provided after each transaction
• Account management/information available online
• Faster transaction time than with other forms of payment
• Discounts for using the Bobcat Card at many locations
Bobcat Card Office Hours of Operation
Monday – Friday: 8 a.m. – 5 p.m.
(Except for specified breaks and holidays)
Bobcat Card Office
112 Maxwell Student Union | Campus Box 5
Milledgeville, GA 31061
478-445-2273 (CARD)
bobcat.card@gcsu.edu