Application & Recommendation Process 2019
Georgia College Early College consists of Grades 7-12.
Students currently in Grades 6-9 are eligible to apply for the 2020 academic year.
Application and Recommendation Deadline:
Friday, March 29, 2019, 3:00 p.m.
---
Congratulations to Makaleiah Wells and Dylan Sallad for begin selected as
Mr. & Miss GCEC 2019!
Both have been accepted to attend Georgia College, fall 2019.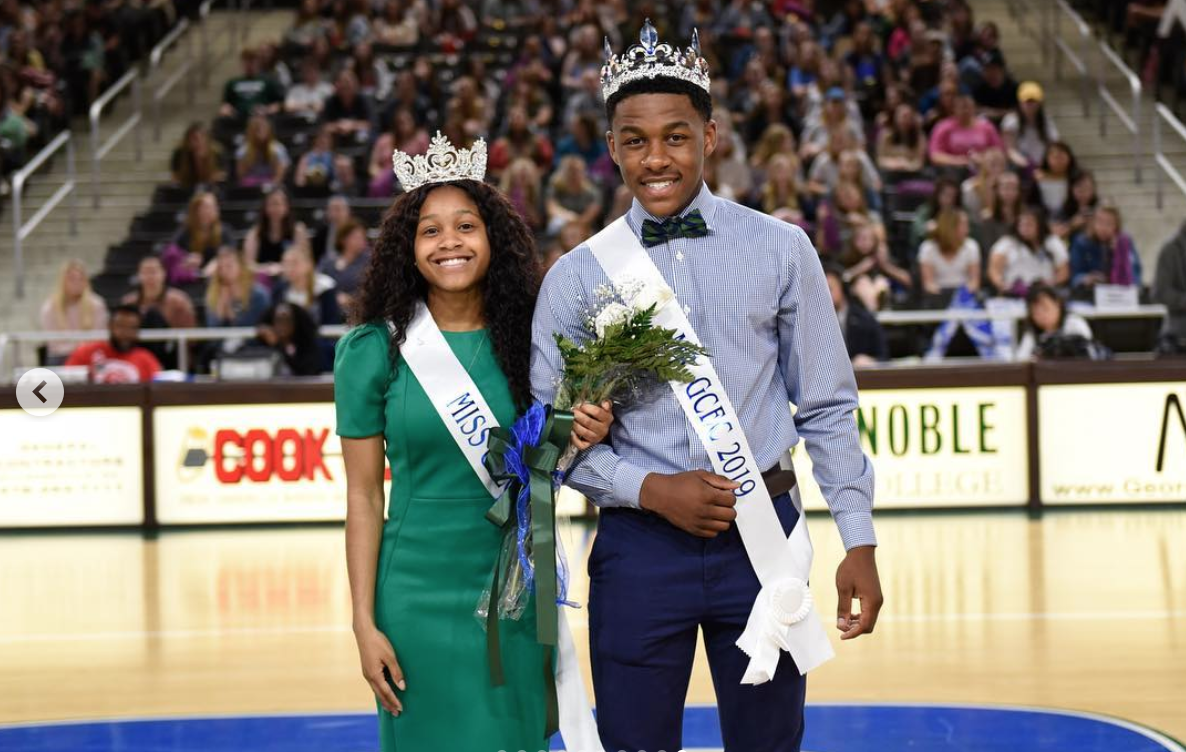 ---
Student and Parent Links
---
The Early Times Newsletter
Please click below to read our most recent newsletters.
---

This Week at GCEC

It's National Teacher Appreciation Week! Please join us as we celebrate our AWESOME GCEC Teachers!



Monday, May 6
CGTC Spring Semester Ends
8:30 a.m.- EOC: 9th Grade Literature- Section 1 @ Baldwin BOE
8:30 a.m.- EOC: U.S. History- Sections 1-2 @ Baldwin BOE
5:30 p.m.- GCEC Parent Advisory Council Meeting: Cancelled

Tuesday, May 7
8:30 a.m.- EOC: 9th Grade Literature- Sections 2-3 @ Baldwin BOE
8:30 a.m.- EOC: Economics- Sections 1-2 @ Baldwin BOE
Georgia College Finals
6:00 p.m.- Junior Ballroom Dance Practice
6:45 p.m.- Senior & Parent/Mentor Ballroom Dance Practice

Wednesday, May 8
GCEC Progress Reports
8:30 a.m.- EOC: Algebra I- Sections 1-2 @ Baldwin BOE
8:30 a.m.- EOC: Geometry- Sections 1-2 @ Baldwin BOE
Georgia College Finals

Thursday, May 9
8:30 a.m.- EOC: Physical Science- Sections 1-2 @ Baldwin BOE
8:30 a.m.- EOC: Biology- Sections 1-2 @Baldwin BOE
Georgia College Finals
1:30 pm.- GCEC Senior Signing Day Practice @ Russell Auditorium
3:00 p.m.- Gala Literary Performance Practice (Mrs. Beal)
3:00 p.m.- Gala Vocal and Dance Performance Practice (Dr. Sallad)

Friday, May 10
10:00 a.m.- GCEC Senior Signing Day @ Russell Auditorium
1:30 p.m.- Salute to Our Teacher by GCEC Seniors @ A&S Auditorium
2:00 p.m.- Yearbook Release Party @ A&S Auditorium