The GCEC 2021 New Student Application and Academic Recommendation links are below.
All applications and recommendations must be submitted no later than Friday, March 27, 2020 at 3:00 p.m.
---
Congratulations to Tabitha Sewell and Morgan Burke for being accepted to attend Georgia College, fall 2020.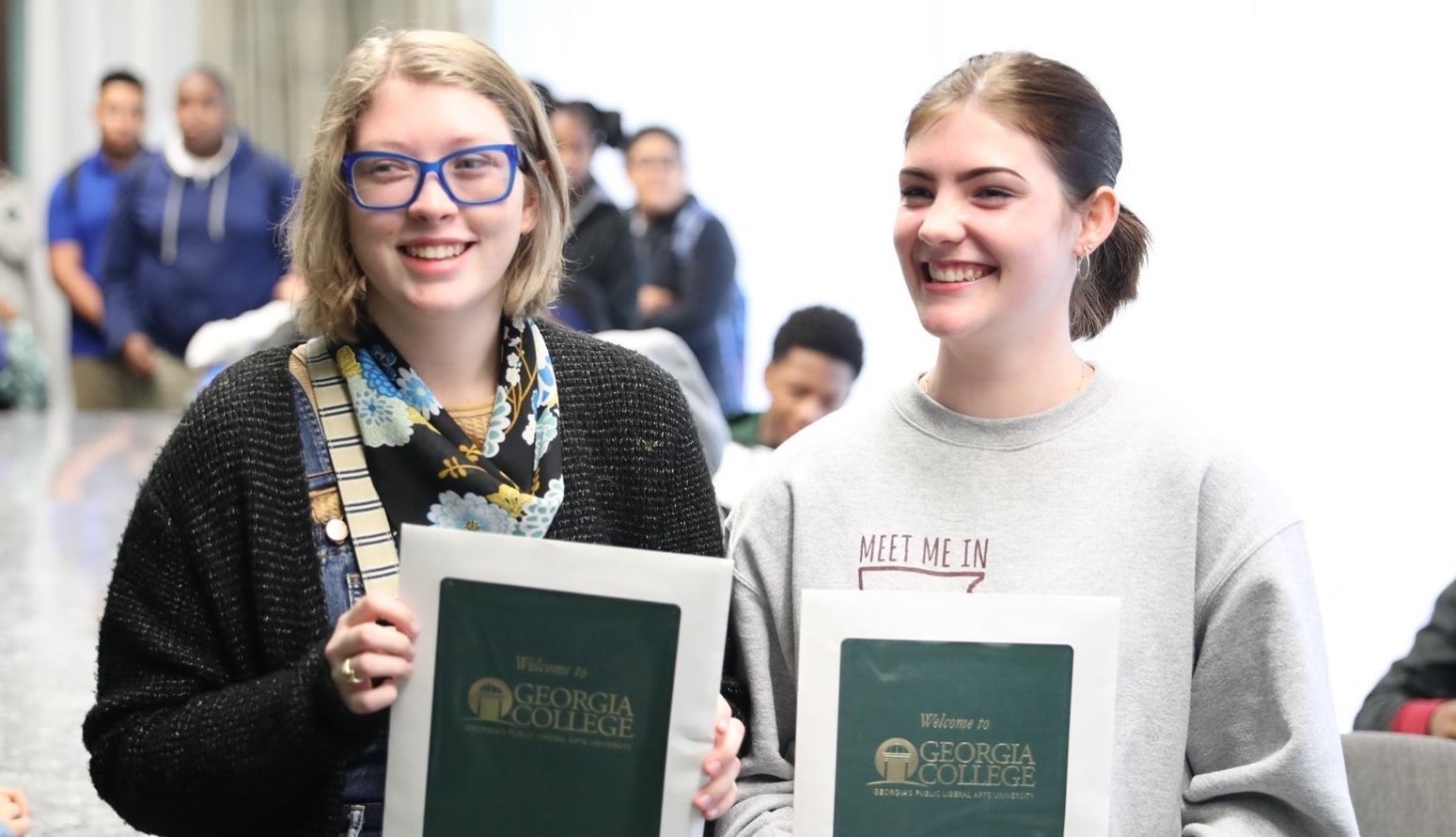 ---
Student and Parent Links
---
The Early Times Newsletter
Please click below to read our most recent newsletters.
---

This Week at GCEC
Mon., Feb. 10
Tues., Feb. 11
2:45 p.m.- After School Tutoring
5:30 p.m.- BCSD BOE Meeting
Wed., Feb. 12
High School Professional Dress Day
12:30 p.m.- Senior Meeting- postponed until Feb. 13
2:45 p.m.- After School Tutoring
2:45 p.m.- GCEC Student Council Meeting
4:30 p.m.- Yearbook Advisor Meeting
6:00 p.m.- Junior & Senior Ballroom Dance Practice
Thurs., Feb. 13
12:30 p.m.-Senior & Junior Meeting
2:45 p.m.- After School Tutoring
3:00 p.m.- Girls Who Code Club
Fri., Feb. 14
NO SCHOOL for Students- Teacher Professional Learning Day

College classes will be in session. Check your college calendar.