The GCEC 2021 New Student Application and Academic Recommendation links are below.
All applications and recommendations must be submitted no later than Friday, March 27, 2020 at 3:00 p.m.
---
Congratulations to Tabitha Sewell and Morgan Burke for being accepted to attend Georgia College, fall 2020.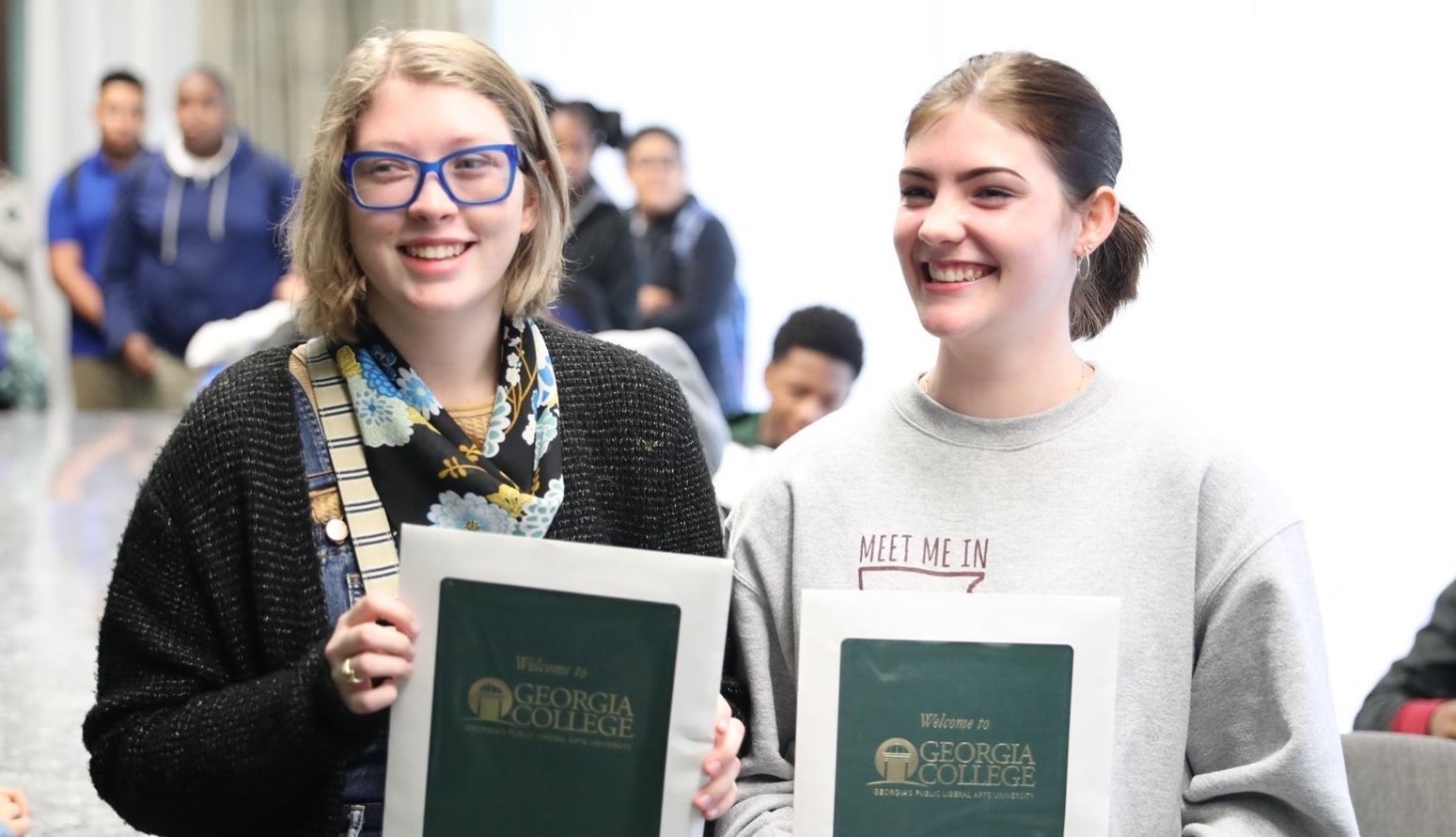 ---
Student and Parent Links
---
The Early Times Newsletter
Please click below to read our most recent newsletters.
---

This Week at GCEC
Notes:
CANCELED: GCEC Middle School Rock Eagle Trip Mar. 16-20
We are prepared for online learning during school closures. Paper copies of assignments will be available. In preparation, we ask that you complete two online surveys to determine the number of students at GCEC and the BSCD who do not have access to the internet. The links to both surveys are listed below:
Please note the date and location changes of our Spring Ceremonies, below.
Mon., Mar. 16
No planned activities beyond the school day.
Tues., Mar. 17
2:45 p.m.- CANCELED: After School Tutoring
Wed., Mar. 18
POSTPONED: Report Cards Go Home
CANCELED: 2:45 p.m.- After School Tutoring
6:00 p.m.- CANCELED: Ballroom Dance Practice
Thurs., Mar. 19
CANCELED: 2:45 p.m.- After School Tutoring
3:00 p.m.- CANCELED: Girls Who Code Club
Fri., Mar. 20
CANCELED: Spirit Shirts & Jeans ($2.00)
Sat. Mar. 21
CANCELED: 10:00 a.m.- BCSD Literacy Fair: Reading 3-D
Spring Ceremony Dates: (Revised 3.13.20)
Apr. 27- GCEC 8th Grade Bridging Ceremony, 10 a.m., Place: TBA
May 1- CGTC Graduation, Macon Centreplex, 6 p.m.
May 4- May 4- Spring 2020 Achievement Program- Grades 7, 9, 10, & 11, 10 a.m., Place: TBA
May 11- Senior Signing Day, 10a.m. Russell Auditorium
May 13- GCEC Senior Farewell Ceremony, 10 a.m., Russell Auditorium
May 15- GCEC Gala 2020 & Senior Cotillion, 6 p.m., GC Centennial Center, Tickets- $60
May 21- OHMS 8th Grade Bridging Ceremony, 9 a.m.
May 22- GMC Graduation, 9 a.m., Location- TBA
May 22- PCMS 8th Grade Bridging Ceremony, 9 a. m.
May 22- PCHS Graduation, 6 p.m., PCHS
May 23- BHS Graduation, 9 a.m., GC Centennial Center