The John H. Lounsbury College of Education at Georgia College offers several award-winning undergraduate and graduate degrees. Instructional and school leaders gain valuable opportunities and benefit from the meaningful partnerships the university maintains with schools, districts, and other institutions and agencies. The COE is accredited by the National Council for Accreditation of Teacher Education (NCATE; now the Council for the Accreditation of Educator Preparation, CAEP), the Georgia Professional Standards Commission (PSC) and the Southern Association of Colleges and Schools (SACS).
COE Mission Statement
The John H. Lounsbury College of Education innovatively and collaboratively develops and empowers educational professionals, P-12 communities, and the Georgia College community to promote diversity, equity, advocacy, and excellence in learning, teaching, service, and scholarship.(rev:0115)
News and Information
Graduate Student Graduation is May 10th, and
Undergraduate Graduation is May 11th.
Georgia College graduates win Teacher of the Year in five local counties
Summer 2018 Newsletter
Dashboard
COE Org Chart (August 2018 Update)
COE Directory (August 2018 Update)
John H. Lounsbury College of Education
220A Kilpatrick Education Center | Campus Box 79
Milledgeville, GA 31061
Phone: (478) 445-4056
Fax: (478) 445-6582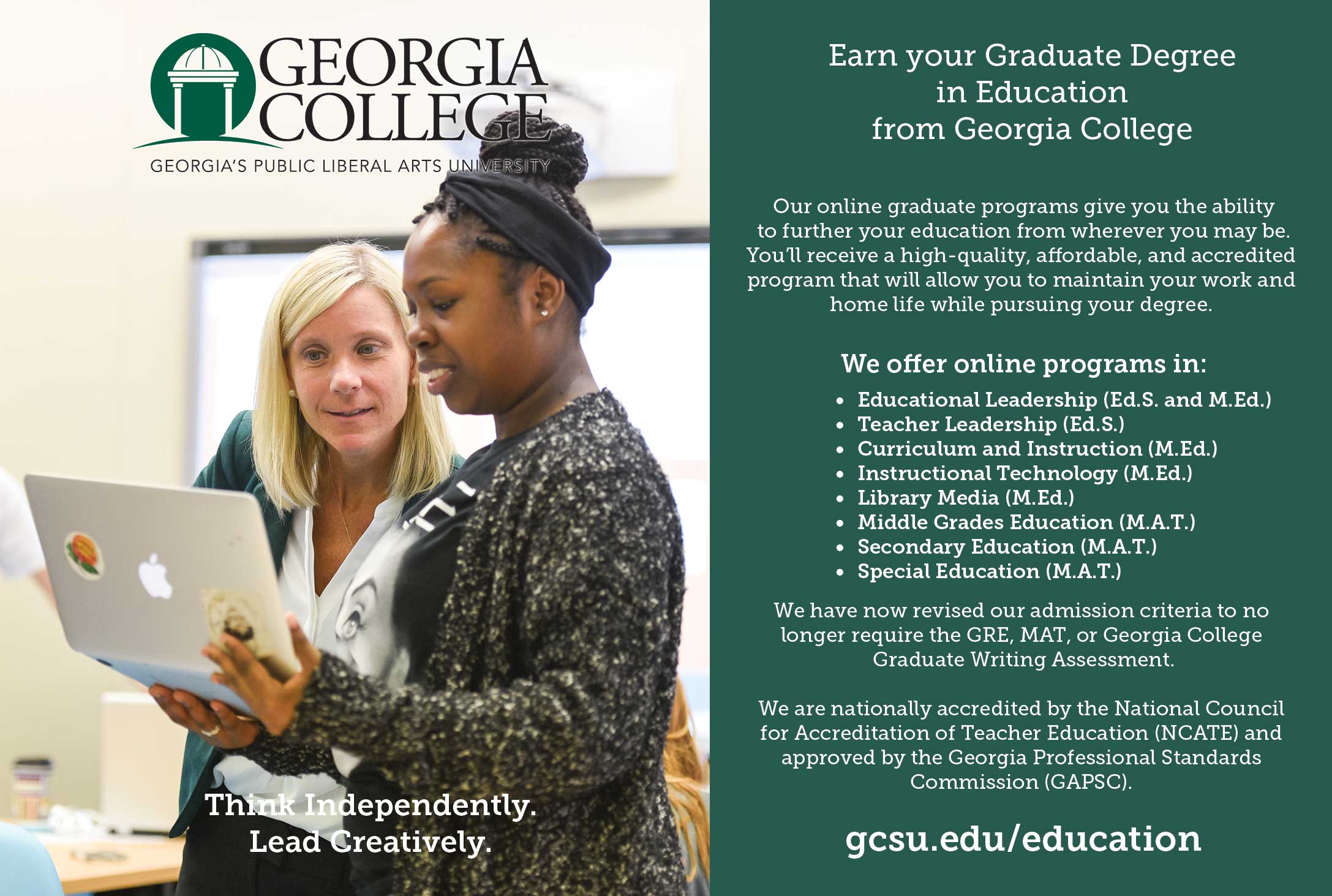 Degree Programs