United Greek Council
The United Greek Council, commonly referred to as UGC, is the governing body for the five multicultural and special interest based sororities and fraternities at Georgia College. Each of these organizations provide student s with a different collegiate experience that enable member organizations to share ideas and resources, promote mutual respect and equality, and provide a support network for students on campus.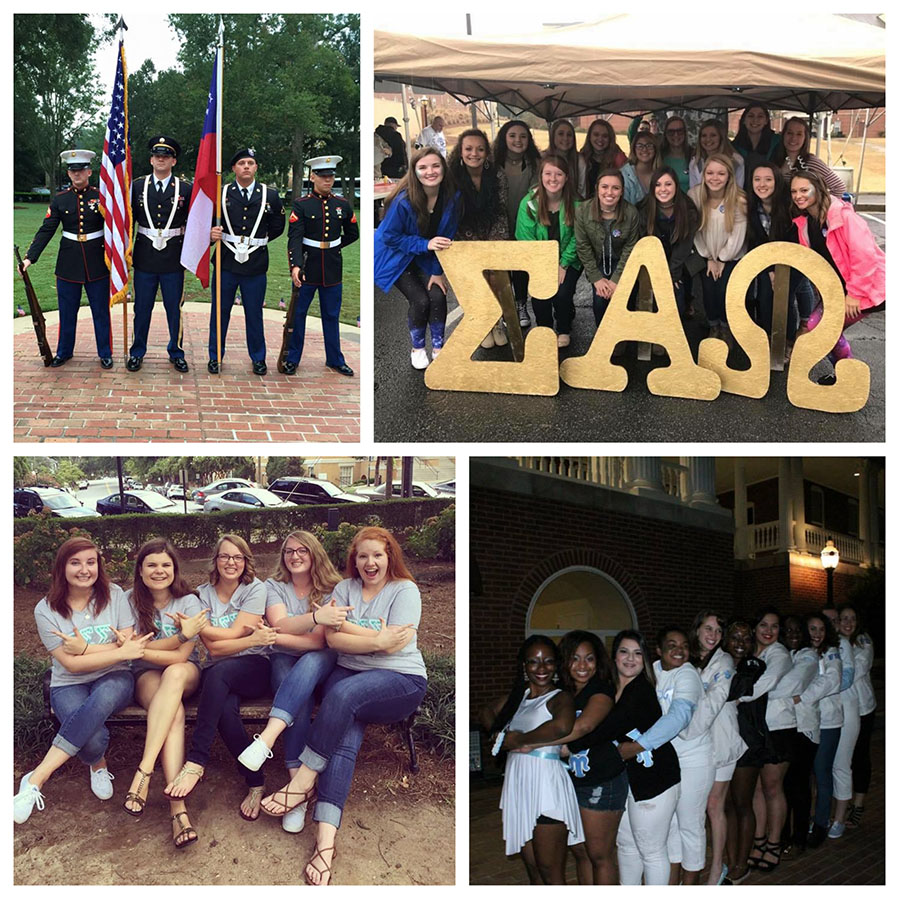 The United Greek Council is comprised of Sigma Alpha Omega, a Christian social sorority; Gamma Sigma Sigma, a service sorority; Omega Delta Sigma, a National Veterans Fraternity; Mu Sigma Upsilon, a multicultural sorority; and Lambda Sigma Upsilon, a Latino fraternity.
---
Recruitment
Membership opportunities and recruitment periods are supported by the council, however, each fraternity and sorority manages their own intake process at different times throughout the academic year. Below are Georgia College's UGC fraternities and sororities.
Sigma Alpha Omega Formal Recruitment 2018 Dates:
August 27 | Information Night
August 28 I Relax and Rewind
August 29 | Speed Dating with the Sisters
August 30 | Craft Night
August 31 | Game Night on the Front Lawn
Gamma Sigma Sigma Formal Recruitment 2018 Dates:
September 6 | Information Night
September 7 I Information Night
September 10 - 13 | Recruitment
Any interested students should fill out the fraternity/sorority interest form:
Fraternity/Sorority Interest Form
To learn more about the UGC organizations at Georgia College, please explore their websites by clicking the links below.