Do you want to engage in a 900 year-old tradition of learning in The City of Dreaming Spires?  Oxford is the ideal place to expand your academic pursuits while making yourself intellectually and personally distinctive.
Oxford study abroad students often return with a higher level of research skills, writing ability, and prose.  Oxford's rigor uniquely prepares students for graduate school, professional schools, and postgraduate fellowships.  Plus, students return with new friendships and British mentors.
Georgia College & State University students can foster their intellectual development and writing skills through intense, self-motivated independent studies (tutorials) with Oxford faculty.  Georgia College & State University is partnered with Regent's Park College at The University of Oxford and The Oxford Overseas Study Course, which is another competitive study abroad program.   Both programs provide a high caliber learning experience, provide students with direct access to Oxford professors, give entrance to world-class libraries (including the Bodleian), and include membership in The Oxford Union.
Studying in Oxford...
Georgia College study abroad students participate in the tutorial system, which is the characteristic form of undergraduate instruction in Oxford. A tutorial course involves studying an agreed syllabus in-depth on a one- (or two-) to-one basis, under the supervision of a tutor who is a specialist in the field. Tutorials for Georgia College students involve writing a paper, usually of about 2500-3000 words each week over the 8 weeks of Oxford term, based upon a substantial amount of reading assigned by the tutor. Once written, a paper ('essay') is submitted to the tutor, and the hour-long tutorial is devoted to discussion, often based on the Socratic Method. It is a method of teaching that encourages quick thought, the ability to master large quantities of information in a short space of time and articulation, both verbally and in writing.Tutorials are an ideal way for students to deepen their knowledge of a subject in which they are already well-prepared and, in some cases, tutorials are a useful preparation for departmental honors work.
About Oxford...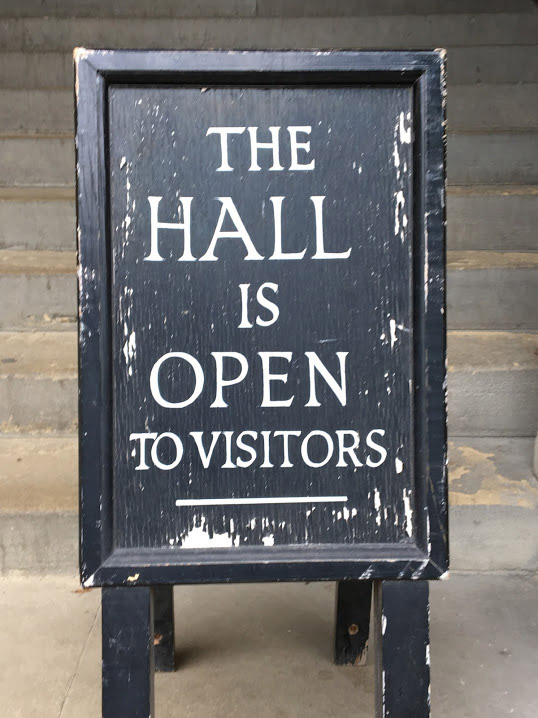 The city of Oxford itself provides a wide variety of cultural and historical attractions and activities for the aspiring student. The rich environment of the university population has nurtured the arts in many forms, from plays to museums to music to art and more. All of these cultural treasures are set against the backdrop of Oxford's inspiring architecture and redolent in the history that can be seen and experienced throughout the town. It is also a busy, sophisticated town with much to offer in the way of shopping, restaurants, and trendy hot spots. Oxford can also boast an impressive array of science, technology, and business centers. Oxford attracts some of the best and brightest students and scholars.   As a university town, people from over the world have come to live, study and work in Oxford. You can eat authentic Japanese cuisine in a small well-known restaurant tucked in one corner of the city, speak Portuguese to the Brazilian student sitting at the next table, while planning an Italian dinner with your Hong Kong friend at a restaurant with a jovial Italian chef. The diversity makes the city truly dynamic.
Oxford has buildings of every English architectural period: the Norma St. George's Tower built in the 11th century, the Gothic spire of the Church of St Mary the Virgin from the 14th century, the iconic mid-18th century Classical Radcliffe Camera and many more. The University of Oxford, with its many buildings ranging from the Norman Christ Church College, to the futuristic, glass-and-steel Biochemistry Building contributes substantially to this picturesque city. The River Isis curving round the city adds a graceful charm the environment.
Oxford also has excellent transportation links and London can be reached in just over an hour.