The Center for Student Success strives to help students succeed in their studies, graduate in a timely manner, and fully realize their academic and leadership potential as they benefit from Georgia College's distinctive liberal arts education.
Academic Advising Center
Students receive guidance in a one-stop setting in the Academic Advising Center located on the second floor of Lanier Hall.
Visit the Advising Center
Bridge Scholars Program (BSP)
The Bridge Scholars Program is a conditional admission program for freshman applicants who demonstrate potential for success in college but who we feel would benefit from a transitional support program in order to maximize their achievements at Georgia College.
Center for Testing
The Center for Testing administers an array of tests for our students such as legislative tests, senior exit exams, and accommodation testing and more.
Honors Program
The Honors Program is designed for intellectually talented and motivated students.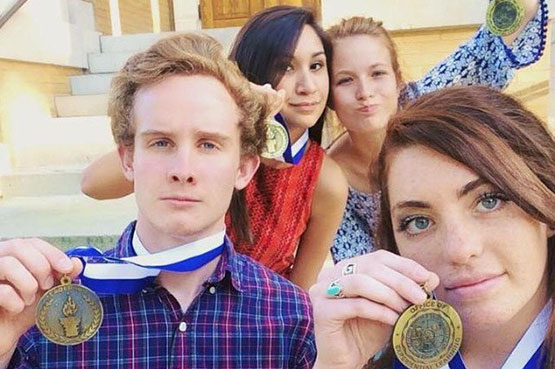 Leadership Programs
The Leadership Programs provide opportunities for GC students to reach their leadership potential. These programs are open to students from all disciplines.
Learn More About Leadership Programs
The Learning Center
The mission of the Georgia College Learning Center is to provide academic support in mathematics, economics and science courses throughout the core curriculum.
The Writing Center
The Writing Center is a free service available to all members of the university community, not just students enrolled in English classes. Consultants assist writers in the writing process, from brainstorming and organization of projects to revision and polishing.