University Housing student organizations
Participating in University Housing events and organizations is a great way to become fully connected to GC. Check out the Resident Student Association or the National Residence Hall Honorary. Talk with your community director to become involved in your hall association.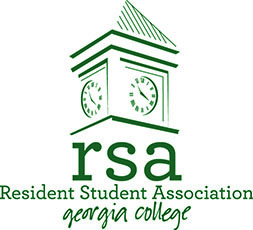 RSA is the student organization that represents on-campus students. RSA meets weekly in open meetings and has representatives from each hall in attendance.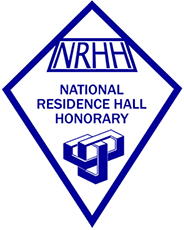 National Residence Hall Honorary
NRHH is a student organization comprised of the top 1 percent of the on-campus population. The primary objective of this organization is recognition.
Community Representatives are a group of student leaders in each residence hall that advocate for and represent all residents of the hall community. The Community Representatives work with the Resident Student Association (RSA) to plan and execute a variety of programs for the residents of their hall and sit on RSA committees (when available).
Find out more information about becoming a Community Representative in your hall.
To apply to be a Community Representative click here.
Themed Communities are a way be involved, not only in your hall community, but on campus and in Milledgeville as well. If you are interested in joining one of these communities please contact the University Housing office.
For more information on themed communities click here.
Meta Majors offer students the opportunity to live with other students that share interest in the same field of study, helping to build stronger connections that will connect you both in your community and in the classroom.
For more information on themed communities click here.
University Housing Green Initiatives

Going green isn't just important for the environment. University Housing is committed to using green initiatives to reduce costs. Utilities are one of the largest and most unpredictable expenses for the university. To keep these costs in check, University Housing has taken several steps to improve water and electricity usage. Be sure to learn what you can do to help us in these efforts.

Furniture replacement
When replacing items such as furniture and mattresses it's easy to simply throw the old stuff away. University Housing works to identify community partners who can still get some life out of our older furnishings. For example, since 2008 more than 2,100 mattresses have been donated to charitable organizations for a second life and saved from the landfill.
Hydration stations
Brita Hydration Stations have been placed in each residence hall to provide students a way to fill reusable water bottles instead of buying disposable bottles.
Laundry facilities
Through a partnership with Mac-Gray, all washing machines on Central Campus are front-loading High-Efficiency washers which use 50% less water than traditional top-loading washers. In addition, University Housing uses energy-efficient dryers.
LED lights
University Housing has recently changed out the lights in The Village bathrooms to LED bulbs. These special bulbs use less electricity and a life of more than 15 years.
Water saving toilets
Toilets installed in University Housing facilities use less than 1.6 gallons of water per flush as opposed to the 3.5 gallons needed to flush an average toilet.
Motion-sensor lights
Many areas in University Housing, such as study rooms and laundry rooms, utilize motion-sensor lighting so we're not wasting electricity when no one is in the room.
Paperless Forms
University Housing made the move to paperless billing, contracts and forms years ago and we are constantly looking for ways to move more forms online to reduce the amount of paper we use.
What you can do:
Turn off appliances and lights and unplug chargers when you're not in the room
Keep windows and blinds closed
Take shorter showers
Turn off the water while brushing your teeth
Use energy efficient bulbs in your lamps (compact fluorescent)
Recycle paper, plastic and aluminum used in your room
Be smart when you buy – check out this list of
Use the printer wisely – ask professors if it's okay to email in assignments instead of printing