The Leadership Cabinet consists of twelve to fifteen Georgia College undergraduate students in good academic standing within a degree-granting program of the university. They represent the four colleges of the university, and membership of the cabinet is broadly inclusive of the university's academic profile and diverse student body.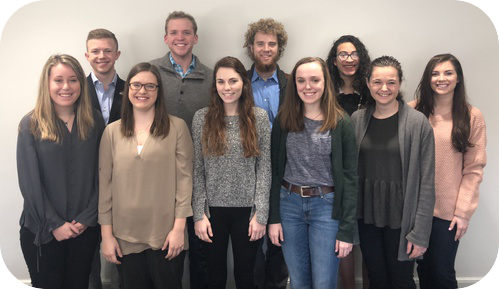 ---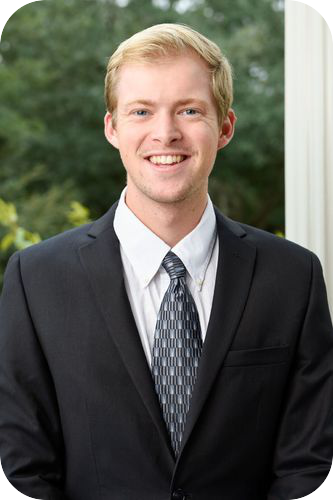 Michael Campagna
Michael Campagna is a senior mass communication major. He is pursuing minors in management and international studies. He has worked extensively with the Council of Student Ambassadors during his time at Georgia College, serving on the leadership team and as a university tour guide. He has also served with the Georgia College Wesley Foundation as both a leader and intern for the freshmen ministry. After graduating, Michael hopes to combine his love of communication and travel with a job in public relations, specifically in the field of international relations.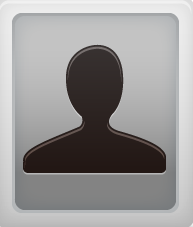 Korah Beth Clark
Korah Beth Clark is a junior pursuing a major in athletic training and a minor in Spanish. She is an honors student and a member of Kappa Delta Sorority and the Athletic Training Student Organization. Ms. Clark's career goal is to become the head athletic trainer for a Major League Baseball team.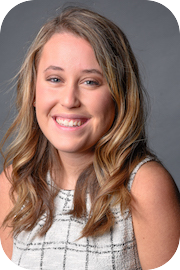 Lauren Clement
Lauren Clement is a junior and is pursuing a Bachelor of Business Administration degree in marketing with a minor in political science. She is a member of the Georgia Education Mentorship Program and a graduate of the Leadership Certificate Program. She chairs the Emerging Leaders Program's peer mentor team and in that capacity provides leadership guidance and resources to prospective Georgia College students as well as students in their first year at the university. She also is a member of Campus Catholics. After graduation, Ms. Clement hopes to begin a career in advertising and political consulting.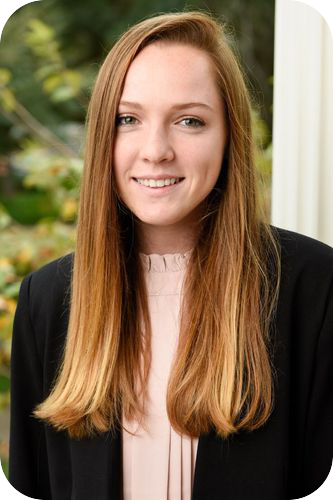 Mary Dugan
Mary Dugan is a junior psychology major from Decatur, Georgia. She is a member of the Georgia Education Mentorship (GEM) Program and has completed Georgia College's Leadership Certificate Program. She conducts research for the psychophysiology lab. After graduation, she plans to pursue a graduate degree in public health or clinical psychology.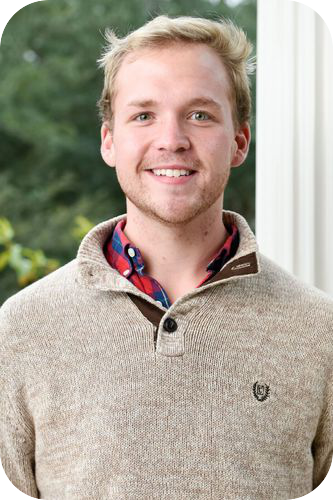 Matthew Griffin
Matthew Griffin is a senior Business Management major from Macon, Georgia. At Georgia College, Mr. Griffin has played for the Georgia College Rugby Club for the past three years and now serves has served on the team's executive board. He is also a founding father of the Alpha Tau Omega Fraternity, a senator for the Student Government Association, and a member of the Leadership Certificate Program. Upon graduation, Mr. Griffin will pursue further education and aims to have a career in business consultation and leadership.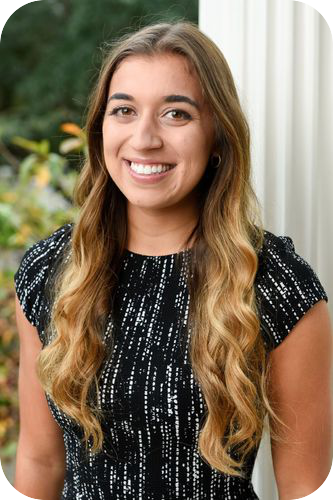 Chantel LaFleur
Chantel LaFleur, a junior nursing major from Guyton, Georgia, has a passion for serving members in the community. At Georgia College, she is a member of the Council of Student Ambassadors, the vice president of Circle K, and president of her nursing cohort. Her roles in these organizations have allowed her to make a direct impact in the community. She enjoys meeting individuals of different cultures and backgrounds through travel and hopes to continue exploring throughout her lifetime. After graduating, Chantel aspires to pursue nursing, providing care for individuals who do not have the ability or resources to do so themselves.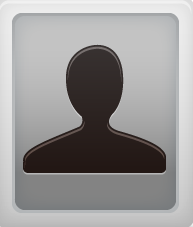 Victoria Lara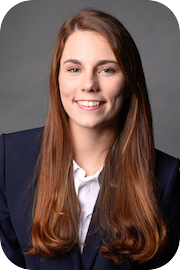 Nancy Leslie
Nancy Leslie is a junior at Georgia College pursuing a major in mass communication and a minor in marketing.
Ms. Leslie serves as Leadership Programs Intern in the Office of Leadership Program, where she coordinates the Inspire! Student Leadership Forum and works with the Women's Leadership Initiative. She often represents Georgia College, as a member of the Council of Student Ambassadors and as a founding member of the Student Alumni Council. Ms. Leslie is enrolled in the Honors Program and serves as vice president of the Georgia College circle of Omicron Delta Kappa, the national leadership honorary.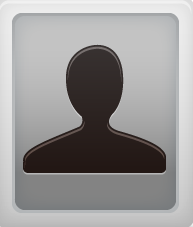 Kendyl Lewis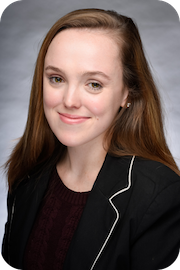 Emma Parry
Emma Parry is a freshman majoring in political science and mass communication. A member of the Emerging Leaders Program, she also is active in the Honors Program and Eta Sigma Alpha. Ms. Parry holds leadership positions in Delta Gamma, including Honor Board member-at-large and director of participation. She is also a member of her chapter's scholarship committee. In the fall of 2017, Ms. Parry was elected a senator in Georgia College's Student Government Association, where she serves on the Student Travel Fund and Diversity & Inclusion Committees. She is also president of the Napier-Sanford Community Council in the Resident Student Association.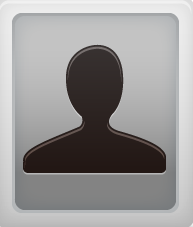 Remy Tillman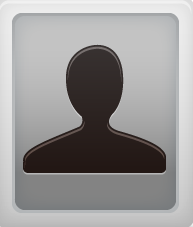 Cameron Watts
Cam Watts is a second-year Honors student earning his Bachelors of Science in Economics at Georgia College. Throughout his time as a Bobcat, Mr. Watts has been appointed to many leadership positions at the university, including the inaugural president of the Bobcat Brigade Pep Band, vice president of the American Democracy Project, and a two-term Senator in the Student Government Association. Furthermore, Mr. Watts represents the student body as member of the Council of Student Ambassadors, the President's Student Commission on Diversity, and the College of Business Diversity Leadership Team. Mr. Watts is planning for a career in politics, beginning first as a public policy writer and then as a public official.
The Cabinet:
Advises the director on (a) leadership initiatives at Georgia College and (b) the office's curricular and programmatic offerings.
Advises on strategic initiatives and external partnerships for Georgia College and the Office of Leadership Programs.
Advises on governance when, at the discretion of the director, undergraduate representation is appropriate and in compliance with University statute and Board of Regents policy.
Advises the director on creating an inclusive environment for all Georgia College students to pursue their professional and scholarly leadership interests.
Gathers data from key stakeholders, including Georgia College students, faculty, and alumni, as well as citizens and community leaders.
Represents Georgia College and the Office of Leadership Programs when asked to do so by the director.
Members are chosen through a competitive application process and appointed for a term of one year, commencing May 1st. Members in good academic standing are eligible for reappointment.