The #1 reason students take advantage of GC's leadership development opportunities:
Their trusted professors suggest they apply.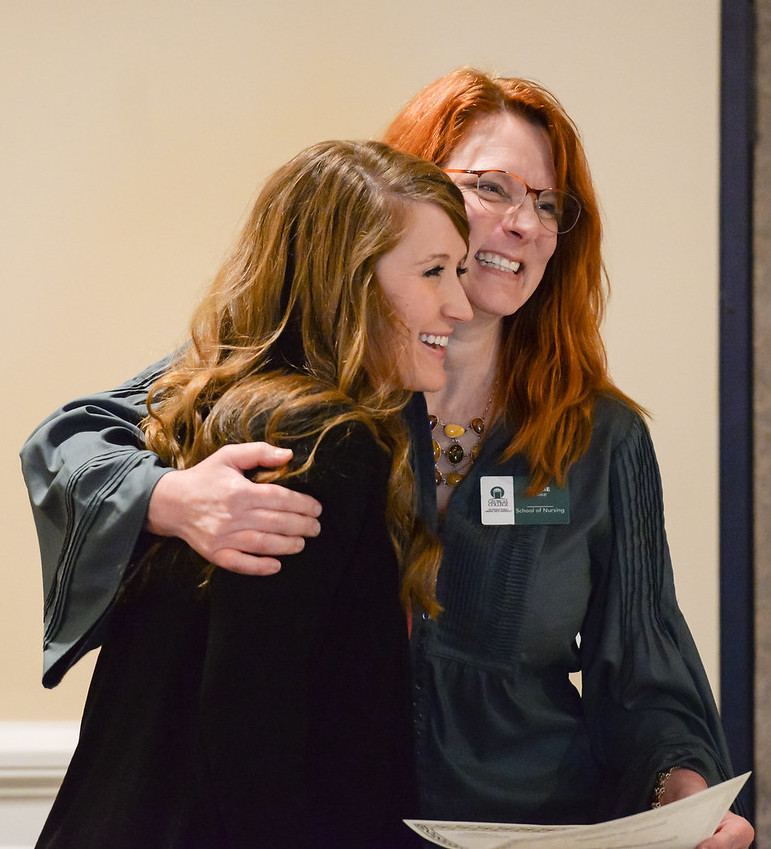 Members of the Leadership Programs staff will consult individually with your nominees to identify their interests and the opportunities that most suit their ambitions. We will reach out to them on your behalf, but we encourage you to be in touch with them as well.
---
Resources for Faculty Members
---
The Leadership Faculty Advisory Committee consists of eight to ten members of the Georgia College faculty. They represent the four colleges of the university, and membership of the committee is broadly inclusive of the university's academic profile and diverse corps of instruction.
Dr. Hank Edmondson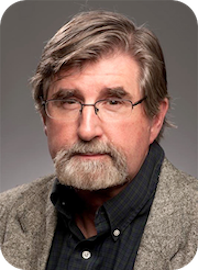 Carl Vinson Professor
Political Science and Public Administration
Director, Center for Transatlantic Studies
Dr. Hank Edmondson is the Carl Vinson Endowed Chair of Political Science and Public Administration and serves as director of the Center for Transatlantic Studies. In 2003, he was named a Distinguished Professor by Georgia College for his excellence in teaching, research, and public service. A specialist in political philosophy, comparative government and politics, and the politics of Spain, Dr. Edmondson teaches courses on "Literature and Politics," "Nihilism in Politics and Culture," "Black American Political Thought," "Shakespeare, Ethics and War," "Leadership," "The Politics of Spain," "Law and Legal Systems of the European Union," and "Tolkien and Political Philosophy." His publications include John Dewey and the Decline of American Education: How the Patron Saint of Schools Has Corrupted Teaching and Learning (ISI Books, November 2005), Return to Good and Evil: Flannery O'Connor's Response to Nihilism (Lexington, 2002), and The Moral of the Story: Literature and Public Ethics, (Lexington, 2000).
Prof. Jehan El-Jourbagy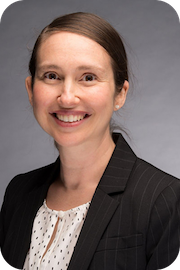 Assistant Professor of Business Law and Ethics
J. Whitney Bunting College of Business
Prof. Jehan El-Jourbagy is assistant professor of business law and ethics. She helps coordinate Georgia College's Constitution Week and also serves as a Student Judicial Board faculty advisor. In 2013, she was named Citizen of the Year by the Monticello-Jasper County Chamber of Commerce and in 2012, was selected as one of the University of Georgia's 40 Under 40 for her contributions to her profession and community. She is a graduate of Leadership UGA, Leadership Jasper, and the Georgia Academy for Economic Development. She recently coauthored and published Toward a More Perfect Pedagogy: Developing Constitution Week Activities to Support a Business Law and Ethics Curriculum. She holds degrees in political science and journalism from the University of Georgia, where she also earned her J.D.
Dr. Steve Elliott-Gower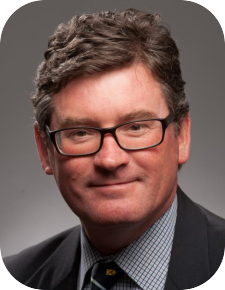 Associate Professor of Political Science
Director of the Honors Program
Dr. Steven Elliott-Gower is director of the Georgia College Honors Program and associate professor of political science. He teaches international relations, international political economy, and global issues and is author and editor of books, articles, and book chapters of dual-use technology transfer and weapons proliferation. He serves as faculty advisor to Eta Sigma Alpha, Georgia College's Honors Student Association, and has served previously as advisor to the American Democracy Project and the Women's Tennis Team. He is a member of Omicron Delta Kappa, the national leadership honor society. He holds a B.A. (Hons.) in politics from the University of Lancaster and master's and doctoral degrees in political science from the University of Georgia.
Dr. Kristin English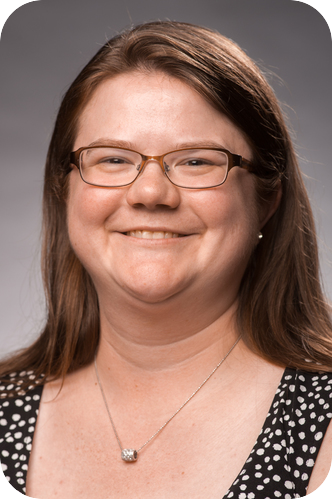 Associate Professor of Mass Communication
Interim Director, Center for Teaching and Learning
Dr. Kristin English is associate professor of mass communication in the College of Arts & Sciences. She holds a Ph.D. from the University of Georgia, a master's degree from Virginia Tech, and a bachelor's degree from Richard Stockton College of New Jersey. Dr. English serves as faculty advisor to the Public Relations Student Society of America and SpectrumPR, Georgia College's student-run public relations agency. She teaches courses on crisis communication, propaganda, and strategic campaigns. Her research areas include political campaign communication, social and digital media, and community engagement.
Dr. J. W. Good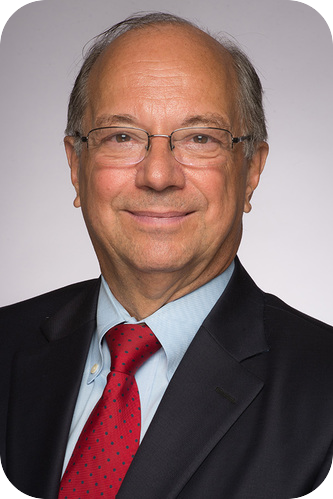 Professor of Educational Leadership
John H. Lounsbury College of Education
Dr. J.W. Good is professor of educational leadership in the John H. Lounsbury College of Education. A specialist in leadership studies, Dr. Good holds a doctorate from the University of Virginia's Curry School of Education, a master of arts in education from James Madison University, and a bachelor's degree from Bridgewater College.
Dr. Jan Hoffmann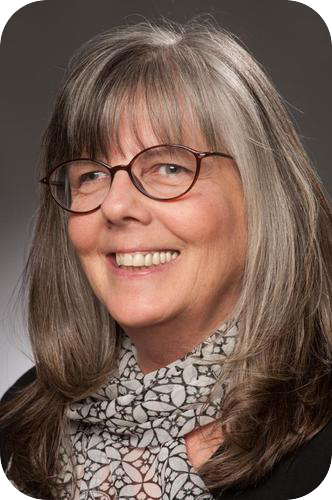 Professor of Rhetoric
Dr. Jan Hoffmann earned her Ph.D. in Speech Communication at the University of Washington. She teaches public deliberation, fundamentals of public speaking, persuasion, interpersonal communication, and argument and debate. She coordinates Georgia College's American Democracy Project and, since 2005, has served as convener for Times Talk, a weekly discussion of current civic and social issues.
Dr. Jim Lidstone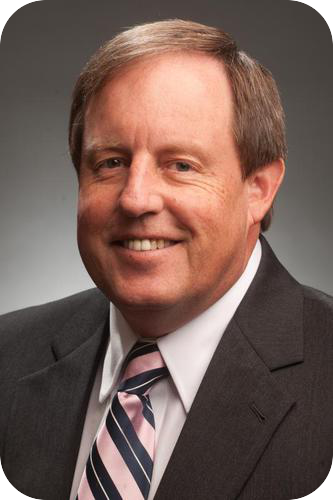 Professor of Public Health
School of Health & Human Performance
Director, Center for Health & Social Issues
The Leadership Faculty Advisory Committee:
Advises the Office of Leadership Programs on (a) leadership initiatives at Georgia College and (b) the office's curricular and programmatic offerings.
Advises on strategic initiatives and external partnerships for Georgia College and the Office of Leadership Programs.
Reviews proposals for faculty affiliation and fellowship appointment, making recommendations to the director, associate provost, and provost.
Advises on appropriate ways to integrate leadership development into the undergraduate and graduate curricula of the university.
Advises the Office of Leadership Programs on creating an inclusive environment for all Georgia College students and faculty to pursue their professional and scholarly leadership interests.
Gathers data from key stakeholders, including Georgia College students, faculty, and alumni, as well as citizens and community leaders.
Represents the Office of Leadership Programs within the university and within a member's own academic department, college, and various other committees.
Selection and Appointment
Members are appointed by the director of leadership programs in consultation with the deans and chairs of the academic departments. Terms of appointment last for two years, commencing April 1st.
The associate provost and provost sit on the committee as ex officio members.