E. Alexander Gregory, Jr.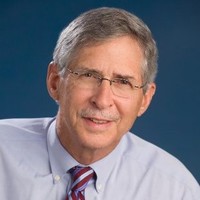 E. Alexander Gregory, Jr. is Georgia College's inaugural Alex Gregory Leader in Residence.
He is an internationally recognized trailblazer in organizational leadership, manufacturing, and international trade. Mr. Gregory joined the YKK Corporation in 1973, serving for nearly forty-five years and retiring in 2018 as chairman, chief executive officer, and president of YKK Corporation of America. In 2004, he was named the first non-Japanese Group Officer for YKK Corporation in Japan. Mr. Gregory holds two graduate degrees from Georgia College, as well as a bachelor's degree in textile engineering from Georgia Tech. He has served on the Carter Center Board of Counselors, the Cowan-Turner Servant Leadership Program advisory board at Georgia Tech, the University of North Georgia's Mike Cottrell College of Business advisory board, and Kennesaw State University's Asian Studies advisory board.
Among numerous honors, he received the inaugural George Busbee Award, the Japan-America Society of Georgia Mike Mansfield Award, and the Foreign Minister of Japan's Commendation. In 2017, he was named Atlanta Business Chronicle's Most Admired CEO. He has been inducted into the Georgia College J. Whitney Bunting College of Business Hall of Fame and the Georgia Tech Academy of Distinguished Engineering Alumni.
As a leader on the Georgia College Foundation Board of Directors for more than twenty years, Mr. Gregory has presided over a period of unprecedented growth and prosperity. Through the Georgia Education Mentorship Program and other initiatives, he has mentored more than fifty college students and has demonstrated an unparalleled commitment to preparing the next generation of leaders for fulfilling lives of civic engagement and public service.
---
The Alex Gregory Leader in Residence
The Alex Gregory Leader in Residence program brings highly experienced leaders to Georgia College for an extended period to share their expertise in leadership with the student and faculty community.
The fellowship is designed to be flexible in order to allow the leader in residence to participate in a broad range of university life according to his or her own choosing. The program anticipates approximately three to four days per month on campus for classroom visits, guest teaching and facilitation, consultation with students, and other community events. The leader in residence will deliver a public presentation as part of the university's Inspire! series.
Fellowship terms typically last for six to twelve months but can be extended through mutual agreement. The Georgia College Office of Leadership Programs will provide office space and administrative support.
Potential leaders in residence should have made distinguished and broad contributions to society. Such contributions may be in business and industry, public and civic affairs, scholarship and education, or other learned professions. The prime and controlling consideration should be excellence in organizational or public leadership. It is desirable, but not required, that the incumbent have had some affiliation with the State of Georgia or Georgia College. It is also desirable, but not required, that the incumbent be widely known to the general public.
Current elected or appointed national office holders or officials of the State of Georgia to whom the University System of Georgia and/or its universities and colleges are directly answerable, as well as persons who are announced candidates for national or state elected offices, are not eligible for consideration. Current Regents, administrative officers of the universities or colleges of the University System of Georgia, members of the faculty, and other System employees also are not eligible.
A Georgia College committee of five persons, appointed by the Provost, is charged with the responsibility of soliciting and screening nominations for Leader in Residence. Membership will include:
the Vice President for University Advancement
the Director of Leadership Programs
the Director of Economic Development & External Relations
Two members of the Georgia College faculty, appointed by the Provost.
The President and Provost serve as ex-officio members of the committee
The Leader in Residence Committee will screen nominees and recommend, with supporting rationale, a finalist to the President. The President, based on the committee's supporting rationale and any additional consultation, will select the Leader in Residence. The Office of Leadership Programs will prepare a letter for the President's signature, inviting the incumbent to serve as Georgia College's Alex Gregory Leader in Residence.