CALIFORNIA March 2020 (TBD)
At this annual three-day event, more than 4,000 students present scholarly research, network with peers and faculty mentors, and meet with graduate school and corporate recruiters.
NCUR - National Conferences on Undergraduate Research have been the premier national conferences devoted exclusively to undergraduate student research and creativity in all disciplines for 35 years.
Conference - TBD
Closed Friday, December 2020 (TBD)
Friday, December 2020 11:50 p.m. MST: Faculty Administrator Network (FAN) Submission deadline
Wednesday, January 2021. - Notification of decisions on abstracts COMPLETED
Wednesday, January 2021, Online registration opens
Friday, February 2021, Deadline for early conference registration closes
Friday, March 2021, Deadline for late conference registration
Monday, March 2021, Payment deadline
NECESSARY SUBMISSION STEPS
Step 1: Submit your 2021 abstract to NCUR - for more details about NCUR, click on this link: NCUR - WHEN SUBMITTING THE ABSTRACT IDENTIFY DR. DOREEN SAMS AS THE CAMPUS CONTACT/LIAISON (if you fail to do this, we cannot reimburse your NCUR registration.
Step 2: Watch for Abstract presentation decision NCUR (Beginning January 2021)
Step 4: Once your abstract is accepted, and you are SURE you will be able to attend, go to NCUR to register for the conference between January and February 2021.
Step 5: Before attending click on the following link and watch this important video: Video
Registration for NCUR: Click on this link to create an account and to log in to register - NCUR registration
FOR MORE DETAILS CONTACT: Dr. Doreen Sams at 478-445-0966 or email us at urace@gcsu.edu.
NATIONAL CONFERENCE ON UNDERGRADUATE RESEARCH - KENNESAW GEORGIA 2019 PHOTOS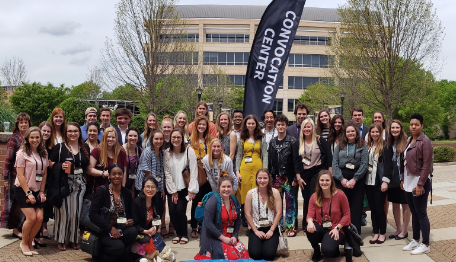 ---
NATIONAL CONFERENCE ON UNDERGRADUATE RESEARCH - EDMOND OKLAHOMA 2018 PHOTOS and VIDEOS
Plenary Speech Saturday NCUR 2018 - Click here NCUR1
Plenary Speech Thursday NCUR 2018 - Click here NCUR2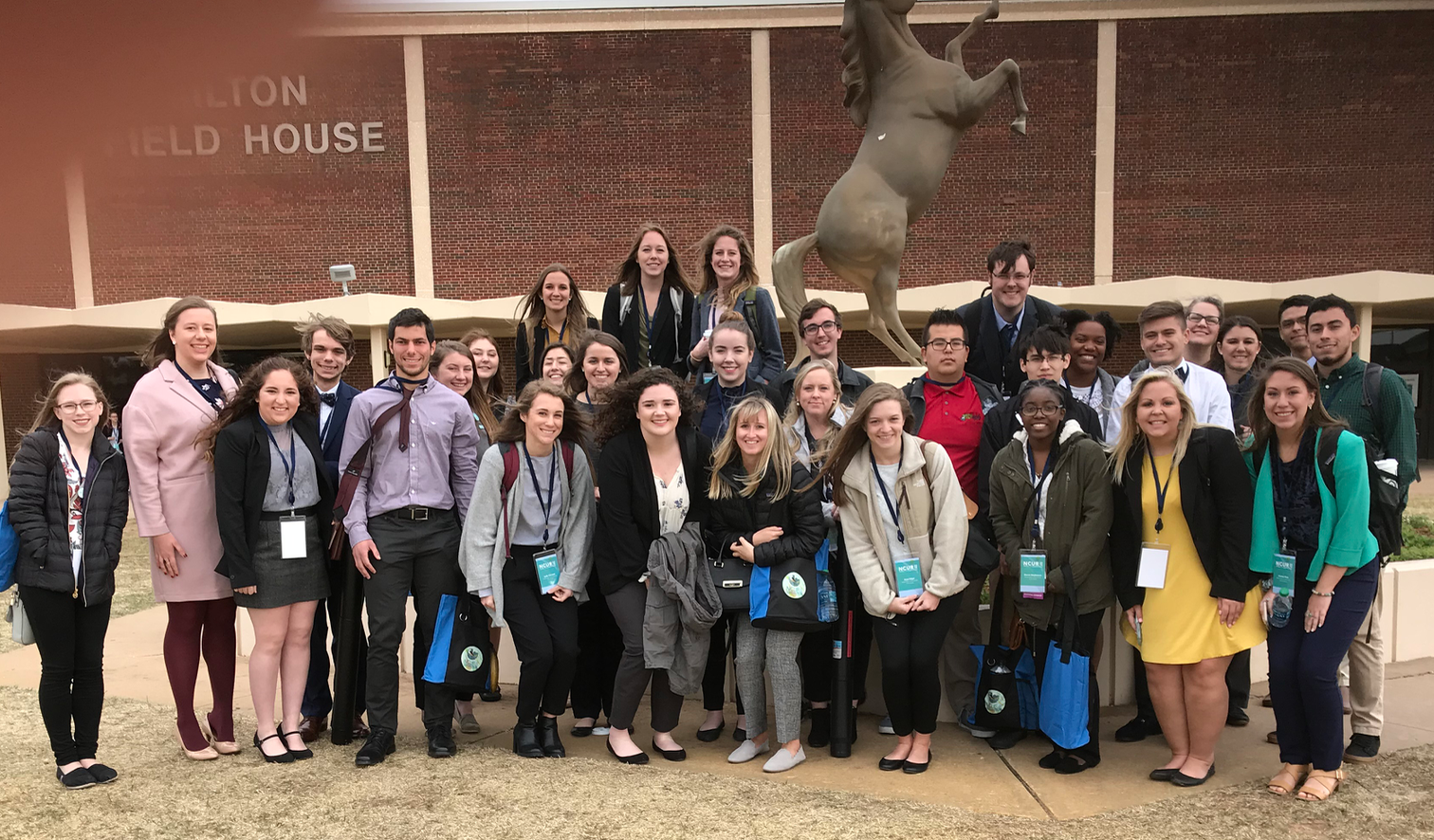 ---
NATIONAL CONFERENCE ON UNDERGRADUATE RESEARCH - MEMPHIS TENNESSEE 2017 PHOTOS
Of the 380 colleges and universities that sent students to participate in the National Conference for Undergraduate Research (NCUR), Georgia College ranked 27 in sending the most students. In all, twenty-eight Georgia College students participated in the conference. The complete list of top schools participating in NCUR is on the document link below. Scroll below for photos of Georgia College students and faculty mentors at the conference.
NCUR 2018 Institution Participation Rankings
NCUR 2017 Institution Participation Rankings