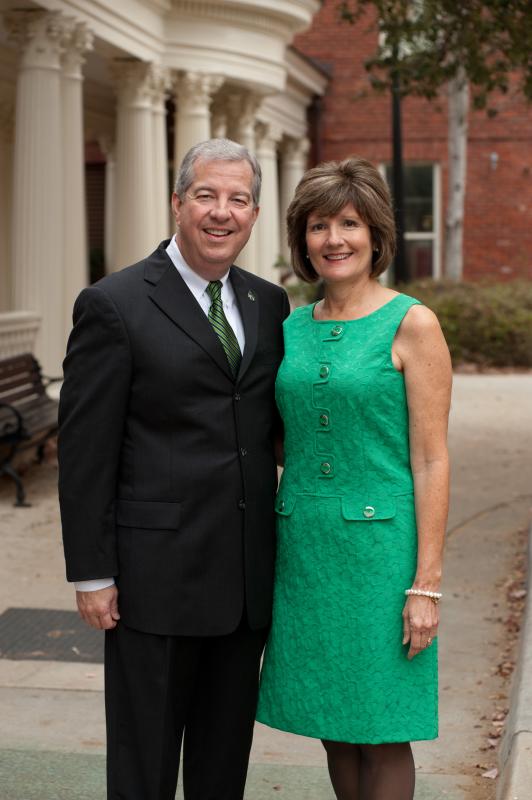 Dr. Steve M. Dorman is the 11th president of Georgia College & State University, Georgia's designated public liberal arts university. In the first three years of his tenure, which began in September, 2012, Dr. Dorman initiated a campuswide program prioritization project and a revitalized diversity action plan. The president has endorsed a university wide quality enhancement plan that accompanied the SACSCOC reaffirmation and articulated the campus's commitment to a culture of engaged learning and teaching. He has called for Georgia College to aspire to become a preeminent national public liberal arts university and has laid out an ambitious direction which includes emphasizing success of students, faculty and staff; increasing campus diversity; investing in campus technology; focusing on economic development for the region; and increasing the university endowment.
Prior to his selection as Georgia College's president, Dr. Dorman served as a professor and dean of the College of Health and Human Performance at the University of Florida for six years.
In addition to his leadership at the University of Florida, he has taught both undergraduate and graduate students and has served in academic leadership roles at Texas A&M University. A published author, Dr. Dorman is a health educator by training and has written on topics pertaining to school health programs.
Among other academic achievements, he earned Eta Sigma Gamma's Honor Award for his contributions to the health sciences profession and the American School Health Association's William Howe Award and National Health Educator of the Year.
Dr. Dorman earned a bachelor's degree in biology at Lee College in Cleveland, Tennessee, a master's degree in public health and doctorate of philosophy in health education, both at the University of Tennessee in Knoxville.
Dr. Dorman and his wife, Jane, have three children: Steve Michael, Rachel and Timothy; daughter-in-law Julie; and one grandchild, Trip.