The Department of Student Involvement functions as a resource to connect students to engagement opportunities through various events, activities, and organizations. The department is committed to creating co-curricular experiences through student engagement and development, and striving to enhance students' connectedness to the university. Want to learn about ways to get involved by seeing what events are taking place in Campus Life each day?
---

Have you been longing for late-night programming? Seeking something fun to do with your Bobcat friends? All your programming dreams are coming true! Bobcat Nights is an evening programming initiative to keep students engaged.
Check out our calendar of events: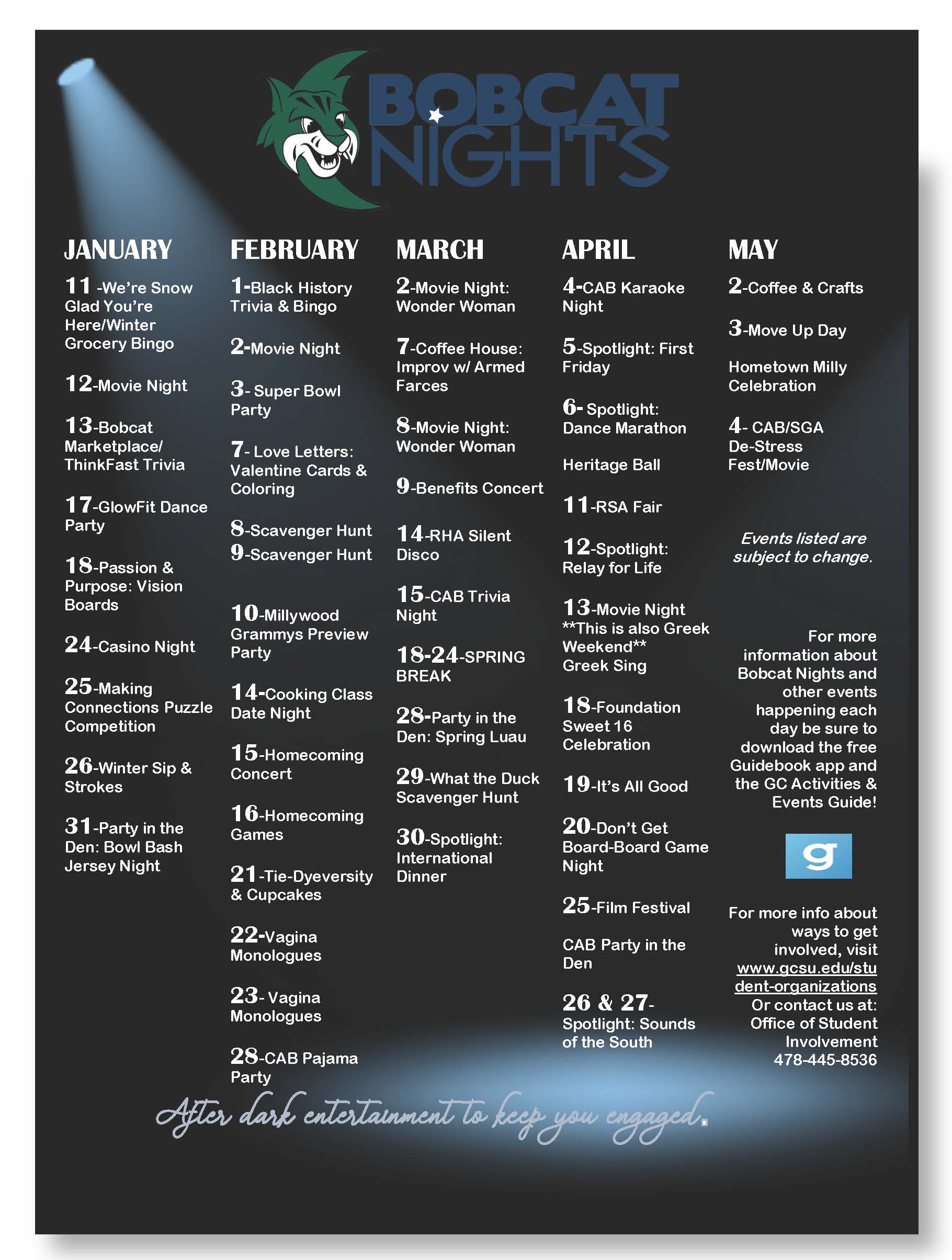 For more information about Bobcat Nights and other events happening each day be sure to download the free Guidebook app and the GC Activities & Events Guide!
For more info about ways to get involved, visit www.gcsu.edu/student-organizations
Or contact us at:
Department of Student Involvement
478-445-8536