Save the Date and Plan Ahead:
35th Annual International Dinner, March 7, 2020.
Join us for the the 35th Annual International Dinner that will be held on March 7, 2020. An annual collaborative effort of the International Education Center (IEC), the Georgia College International Club, and the Office of University Advancement - and a popular highlight of both the Georgia College and Milledgeville social calendars - the event's proceeds help fund scholarships that enable deserving international students to come to Georgia College and historic Milledgeville each year.
Guests will enjoy a wide selection of authentic dishes from around the world created from traditional recipes and ingredients, plus a full evening of cultural presentations and performances by the students of the Georgia College International Club, along with information and updates about the university's important international activities and global engagement initiatives.
Highlights from the 2019 and 2018 events are available below.

Held in the magnificent Magnolia Ballroom on the Georgia College campus, the event begins at 7 p.m. Doors open at 6:30.
Tickets are on sale now!
Space is limited. This popular event always sells out quickly, so be sure to buy your tickets early!
Go here to purchase individual or group tickets with credit or debit card. To purchase by check or cash, go to the International Education Center. Donations to our scholarships for international students may also be made as you purchase tickets.
For more information, contact the International Education Center by calling 478-445-4789.
The International Education Center is located in the historic Bone House, across from the Old Governor's Mansion at 141 S. Clarke Street in Milledgeville, Georgia.
The office is open from 8:00 am until 5:00 pm, Monday through Friday.
2019 Edition
The 2019 International Dinner was held on March 30.
Guests at the event were treated to a wide diversity of authentic international cuisine served by the International Club and prepared from family and traditional recipes. In addition to the cuisine, Georgia College's commitment to diversity, inclusive excellence, global engagement, and cultural understanding was also on display.
The IEC recognized Darryl Richardson and Laverne Renfroe for their years-long participation in the IEC's "Connections" program and for their personal dedication and kindness to international students.
During the Cultural Heritage Celebration segment, students shared their native cultures with the attendees through performances and explanations of song and dance, plus a fashion show of traditional attire.
A multi-media overview of the university's many international activities focused this year upon university activities in Africa, including study abroad offerings and the faculty who make them happen.
The highlight of the overview was the debut of a video that chronicled how recent Georgia College graduates saw a need for healthcare in Africa and devoted themselves to fund-raising and to the construction and staffing of a much-needed healthcare clinic in Rwanda.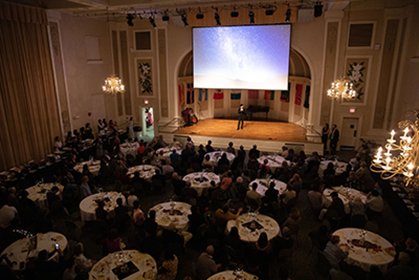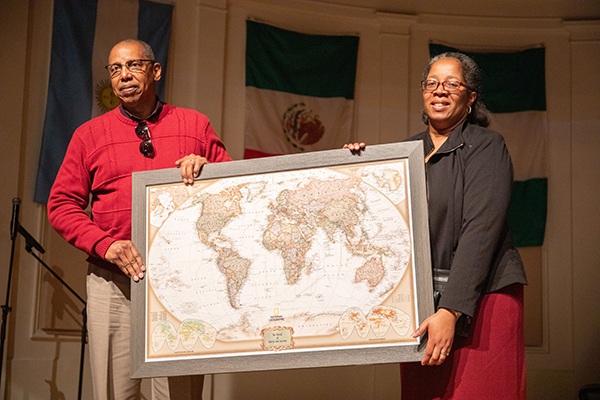 A few more highlights from the 2019 International Dinner
34th Annual International Dinner celebrates blending of cultures and creates opportunity for students through Global Scholars Fund. #georgiacollege #internationaldinner #globalscholarsfund
The International Education Center, and the International Club, thank all who attended and contributed. Please be sure to make plans to attend next year's event.
---
Here is a taste of the 2018 International Dinner
Meet Tanvi Lonkar
"Slumdog Millionaire" actress and Georgia College Psychology major paints "Women of the World" to promote the unique cultures of women around the globe.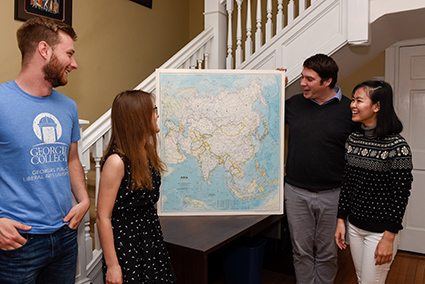 Expanding International Reach Benefits All Students
Georgia College community gains new global perspectives from international students.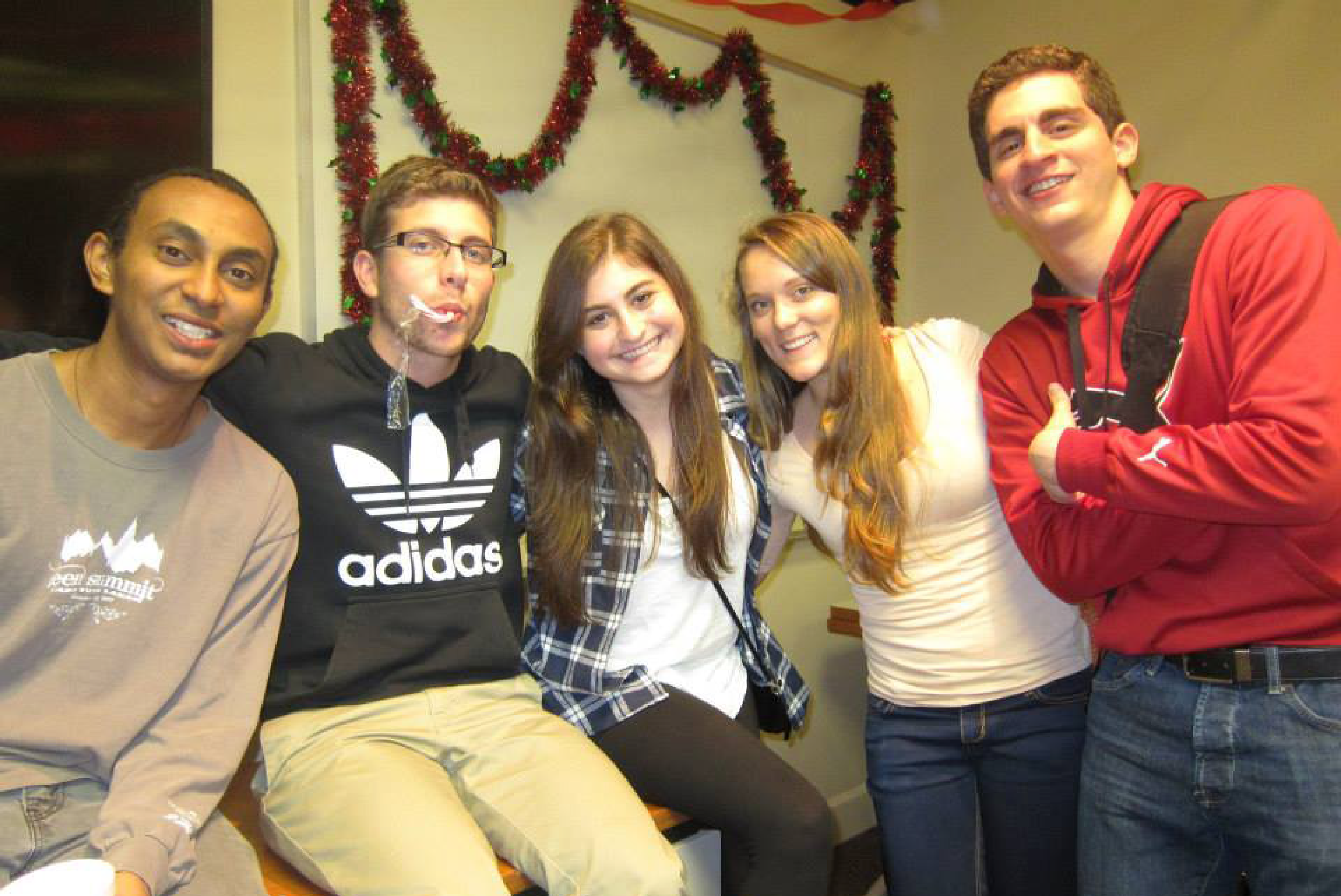 Andre Mousa thrives at Georgia College thanks to the Global Scholars Fund
Andre Mousa (far right) shares how the Global Scholars Fund helped him pursue a degree at GC.
Meet some of our international students:
International Day, 2018
Find us on social media