The 34th Annual International Dinner will be held Saturday, March 30, 2019. Guests will enjoy a wide selection of dishes from around the world and a full evening of performances, all prepared by students in the Georgia College International Club. Held in the beautiful GC Magnolia Ballroom, the dinner begins at 7 p.m. Proceeds from the dinner support international scholarships for financially needy and academically excellent international students.
Tickets will go on sale in early February. Space is limited, and this popular event always sells out quickly, so buy your tickets early. For more information, contact the International Education Center by calling 478-445-4789. The International Education Center is located in the historic Bone House, across from the Old Governor's Mansion at 141 S. Clarke Street in Milledgeville, GA.
Tickets to the International Dinner
Support the Global Scholars Fund
---
Here is a taste of the 2018 International Dinner
Meet Tanvi Lonkar
Slumdog Millionaire actress and Georgia College Psychology major paints "Women of the World" in order to expose the unique cultures of women around the globe.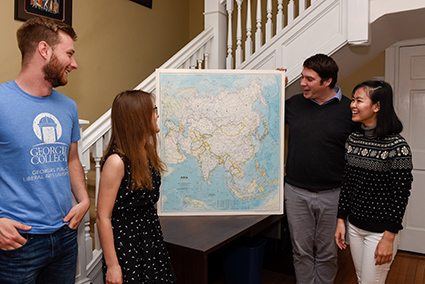 Expanding International Reach Benefits All Students
Georgia College community gains new global perspectives from international students.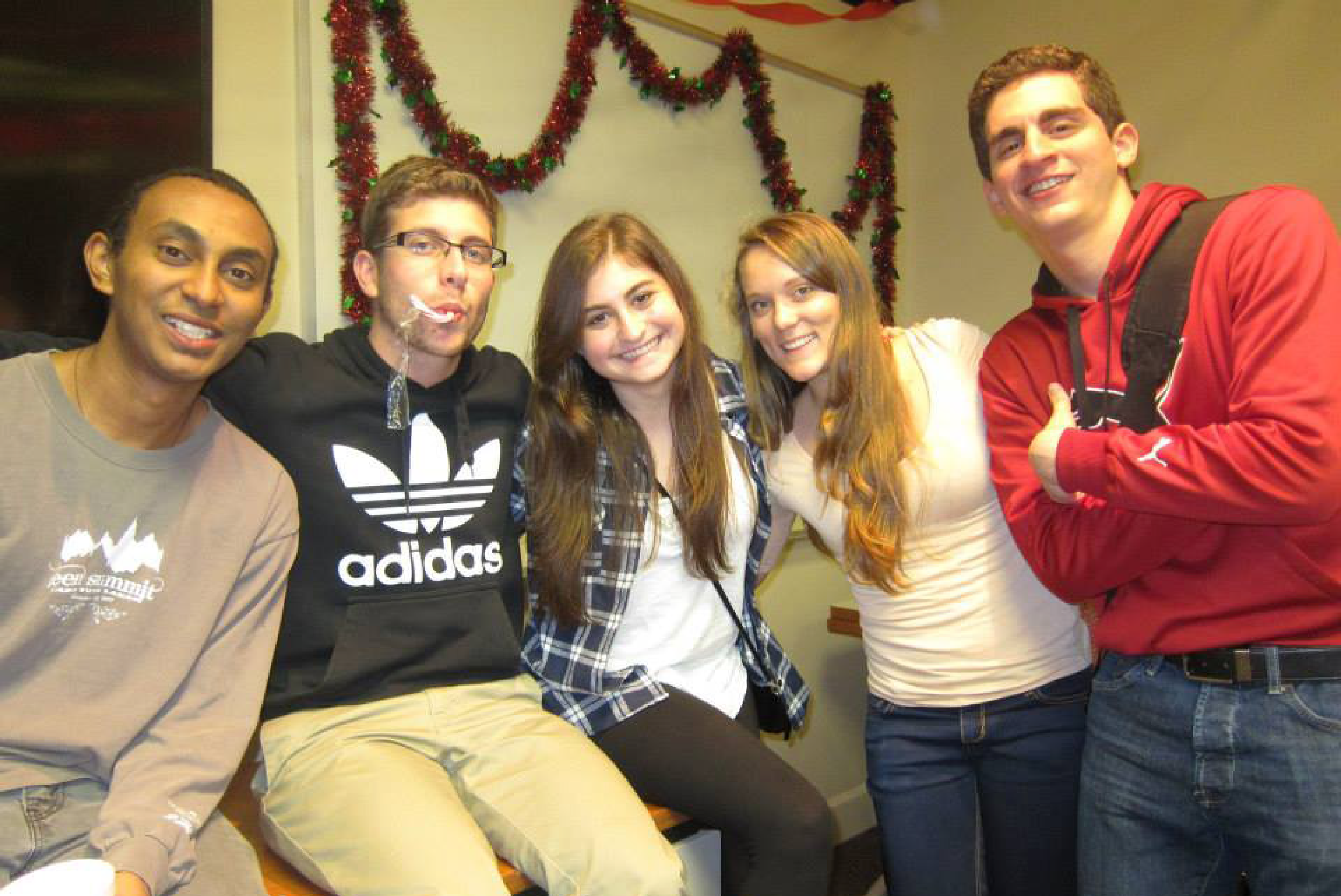 Andre Mousa thrives at Georgia College thanks to the Global Scholars Fund
Andre Mousa (far right) shares how the Global Scholars Fund helped him pursue a degree at GC.
Meet some of our international students at International Day
Find us on social media