Harold Mock, Ph.D.

Director of Leadership Programs
Assistant Professor of History
Dr. Harold Mock directs the Office of Leadership Programs and teaches courses on principles of leadership. A specialist in international affairs and transatlantic relations, he is currently writing a book entitled Dangerous Power: An International History of German Unification, 1969-1993. Dr. Mock's research and teaching interests include civil-military relations, particularly related to nuclear strategy and defense planning in western Europe. He holds a Ph.D. in history from the University of Virginia, where he previously served as Bradley Research Fellow. Additionally, Dr. Mock holds a master's degree in history from Virginia and bachelor's degrees in political science and history from Georgia College.
---
Ashley Copeland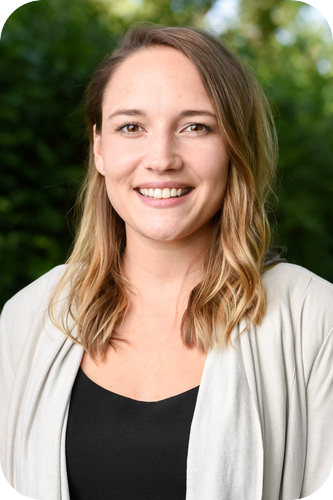 Assistant Director of Leadership Programs
Ashley Copeland serves as assistant director of leadership programs. She previously was Georgia College's assistant director of annual giving, facilitating the involvement of alumni, the community, and local companies in the life of the university to secure annual financial commitments. Ms. Copeland is a 2012 graduate of Georgia College, where she received her bachelor's degree in exercise science. She additionally holds a master's degree in educational leadership from Minnesota State University, Mankato, where she worked as the graduate assistant for the Honors Program. In that role, she created the honors peer mentorship program and co-published an article focused on the effects of peer mentorship on student leadership. Ms. Copeland is an active member of the Milledgeville community, serving as a Milledgeville-Baldwin County Chamber Ambassador and as a member of the fall 2017 class of the Young Gamechangers leadership action program.
---
Lori M. Westbrook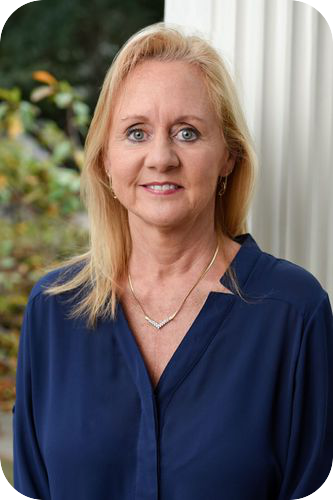 Executive Assistant
Lori Westbrook serves as executive assistant in the Office of Leadership Programs. She joined the Georgia College Academic Affairs division in 1987. In that time, she has worked in the Office of the Provost and with the Honors Program.
Mrs. Westbrook works closely with the students of the Leadership Certificate and GEM Programs, as well as with the Emerging Leaders peer mentor team. She holds a bachelor of science degree from Georgia College.
Michael Watson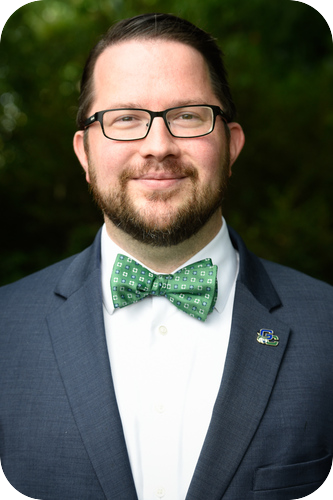 Senior Development Officer
Michael Watson serves as senior development officer, working with a wide range of programs at the university to help develop the resources they need to fulfill their missions. As a first-generation college student, Michael has seen firsthand the impact a college education makes on someone's life, and as such has a strong passion for supporting higher education.
Before joining the team at Georgia College in 2015, he spent a number of years in the insurance industry, both as an associate agent and a managing agent. He holds a bachelor's degree in history from the University of North Carolina at Greensboro and a master's degree in public administration from Georgia College.
---
Will Smith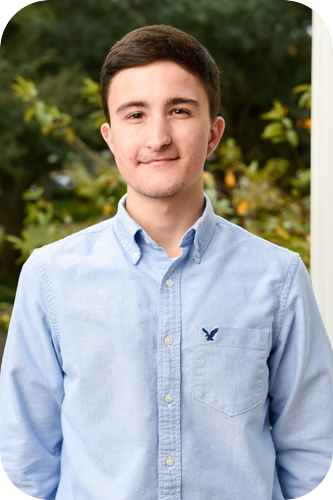 Program Coordinator
Will Smith serves as program coordinator for the Emerging Leaders Program and serves as leadership consultant to Georgia College's first-year students.
Mr. Smith is currently pursuing a master's degree in secondary education. He graduated from Georgia College with a bachelor's degree in English in May 2019. He is an alumnus of the Georgia Education Mentorship Program and a member of the Phi Kappa Phi honor society.
---
Schedule an appointment with Mr. Smith
Katelyn Bennett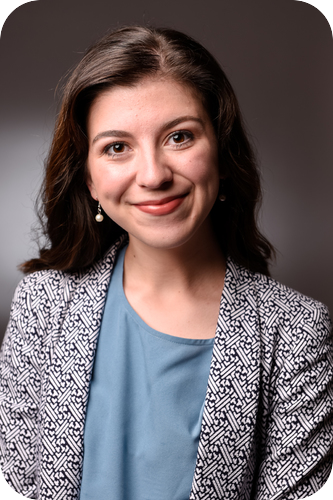 Public Service Assistant
Katelyn Bennett serves as public service assistant in the Office of Leadership Programs, supporting outreach initiatives, including work with our Community Partners and community-based practicum opportunities.
Ms. Bennett is an honors student from Carrollton, pursuing a nursing degree. She is a member of the Georgia Education Mentorship Program, as well as the Georgia College Circle of Omicron Delta Kappa and the Council of Student Ambassadors. An alumna of the Leadership Certificate Program, she has cultivated a passion for rural healthcare and equity of healthcare access. After graduation from Georgia College, she hopes to serve as a nurse, providing care to rural populations.
Emma Parry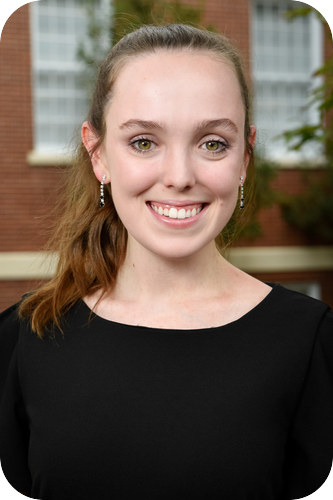 Strategic Communications Coordinator
Emma Parry serves as strategic communications coordinator. She is responsible for developing and implementing the communications strategy for the Office of Leadership Programs and its constituent programs and initiatives. She leads creative efforts to generate educational and informative content for our Leadership Minute and For the Public Good: Leadership at Georgia College services.
Ms. Parry is a third-year student, majoring in mass communication and French. She serves as president of Bobcat Media Productions and is a member of the Georgia Education Mentorship Program, Eta Sigma Alpha, and Delta Gamma.
---
Contact Us

The Office of Leadership Programs is housed in the historic Carl Vinson House, located at 421 West Montgomery Street.

---

(478) 445-1227, Main (478) 445-8522, Development