Transient applicants are enrolled in another college or university and receive permission from the Registrar of that institution to seek temporary (one term only) admission to Georgia College. Transient students must be in good standing at their home institution. Transient students may not attend consecutive semesters at Georgia College.
---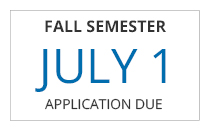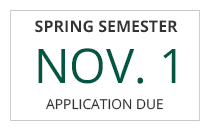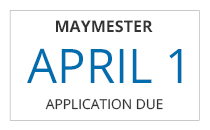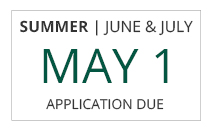 Transient Admissions Requirements
Applications are reviewed once a file becomes complete which means all required documentation has been received by the Georgia College Admissions Office. Admission files should be complete by the indicated priority deadlines.
The Undergraduate application is used to apply as a transient student. Please submit ONLY ONE application and use ONLY that application all the way through to submission. Submitting more than one application will most certainly delay your admission decision.
GAFutures Application | Paper Application
Note: Two personal essays are not required.
The $35 (non-refundable) online application fee is payable at the time of application for transient applicants. The paper application fee is $40. If you submitted your application without paying the fee, you may do so by
clicking here.
Transient application processing fee is NOT required of:
Applicants aged 62 and above
Applicants who applied and/or enrolled and paid the application fee within the past six years
If you are exempt from paying the application fee, please select "Fee Waiver" option on your application to secure this waiver.
A
transient letter
must indicate good standing and recommend admission to GC. Please make sure your Registrar's Office does
NOT
send an Enrollment Verification letter. A letter of verification only provides proof of current enrollment, not academic standing and official recommendation of admission to GC.
Official transient letters must be sent directly from your current institution's Registrar's Office one of the following ways:
Fax: 478-445-3653 (Letter must be faxed directly from the Registrar's Office of student's current institution)
Email (Letter must be emailed directly from the Registrar's Office of student's current institution)
Note: If you are planning to enroll for a course at Georgia College that requires a pre-requisite, please make sure your transient letter indicates that you have completed and passed the pre-requisite course at your current institution.
Lawful Presence Verification is required of all students before they can begin class.
Most common ways we accept LPVs:
Georgia Driver's License:
Birth Certificate:
Mail a certified copy
In person: Stop by our office with a certified copy and we will make a copy of the certified copy
Note: If student mails us the original birth certificate, we will not be able to release the document back to them.
US Passport:
Other options to satisfy Lawful Presence can be found here.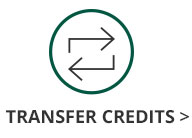 View available courses by clicking the button below:
(Class schedule list is for reference only. GCSU courses are subject to change upon availability.)
---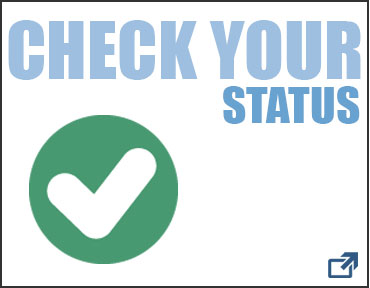 You can track your missing and received application materials by visiting our application status check page.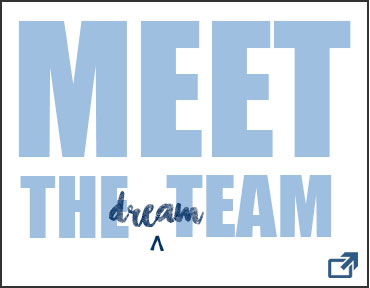 If you have questions about the admissions process, please feel free to contact your admissions counselor.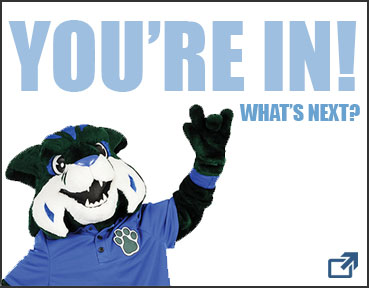 If you've recently been accepted as a transient student, view your next steps to complete enrollment!
---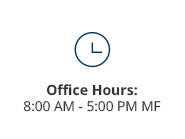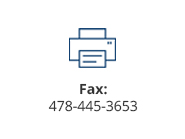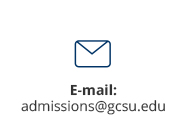 Mailing Address: Campus Box 023, Milledgeville, GA 31061 | Physical Address: 404 W. Hancock Street, Milledgeville, GA 31061