The Online Master of Music Education is designed to meet the educational and professional needs of in-service music teachers while maintaining a liberal arts focus. Through a liberal arts education, we prepare students to accommodate the needs of various learners and communities and provide support to enhance pedagogical and leadership skills. This is a music education specific program in which students engage in pedagogy, history, theory, research, teaching, and performance. We offer specialized courses to meet the unique needs of teachers in elementary school music education, choral music education, or instrumental music education.
Throughout the program, students will develop new curricula, engage in action and/or scholarly research, and develop new musical and/or pedagogical research that contributes to the body of knowledge and practice. In the capstone, they will select a project from one of their courses, refine it, and submit it for publication and/or presentation in appropriate venues. Students engage with in-service and pre-service teachers from many different areas, specializations, and backgrounds in a variety of music education-related courses. Courses such as Community and Philosophical Music Perspectives and American Music and Politics are specifically designed to challenge preconceived notions of the role music education plays in society. This expansion of thought contributes to our student's preparation for the profession. Graduates from this program are prepared to become policy makers and mentors in music teaching.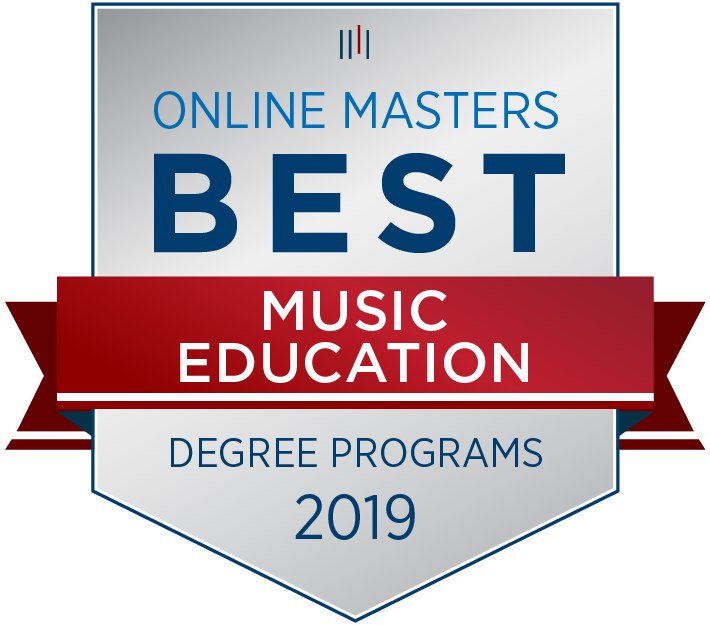 There are no residency requirements in this distance-learning program. This program requires 30 hours of course study, publication or presentation of a capstone project, and a comprehensive exam.
The courses in this program include:
MUED 6300 Technology in Music Education
MUED 6020 Curriculum and Assessment
MUSC 6100 Graduate Theory and Analysis
MUSC 6640 American Music and Politics
MUED 6800 Research in Music Education
MUSC 6650 Jazz History
MUED 6400 Community and Philosophical Music Perspectives
MUED 6040 Curriculum Development – includes capstone project and comprehensive exam
Choose one MUED and one MUSC from the following:
MUED 6909 Elementary Music Techniques
MUED 6919 Choral Techniques
MUED 6929 Instrumental Techniques
MUSC 6509 Elementary Musical Performance
MUSC 6519 Choral Literature and History
MUSC 6529 Wind Band Literature and History
Department of Music
202 Porter Hall | Campus Box 66
Milledgeville, GA 31061
Phone: (478) 445-8289
Fax: (478) 445-1633