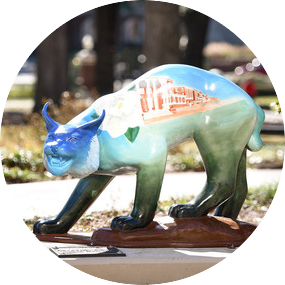 Stay Connected with Georgia College
You're a Bobcat for life. We hope that you will stay connected with Georgia College as you continue your leadership journey.
---
Join Us as a Community Partner

Georgia College prepares the next generation of Georgia's leaders; our Community Partners help make that a reality. Georgia College's community partners represent a broad range of businesses and firms, nonprofit organizations, public agencies, government offices, and schools—each committed to cultivating the next generation of leadership and public affairs in our state and region.
---
The GC Office of Leadership Programs offers consulting and leadership development inventories to groups, both within the university and in the community.
Georgia College offers solutions for individuals and for groups of all sizes. For more information, please contact the Office of Leadership Programs.
---

A vital part of Georgia College and the region, GC Leadership Programs rely on the generous gifts of families, individuals, and foundations.
---